While Bali is known for its rice terraces, white sand beaches, and home to some of the best night parties, Bali is also home to some volcanoes, and some of the highest peaks in the Indonesian archipelago. Dotted with some amazing waterfalls, and trekking across tropic jungles to catch the most spectacular sunrises and sunsets, you are most likely to be taking pictures than actually trekking. If you like us are an adventure junkie and would like a twist to your Bali vacation, here are some of the most amazing hikes that you should do during your trip to Bali.
Mount Batur Sunrise trek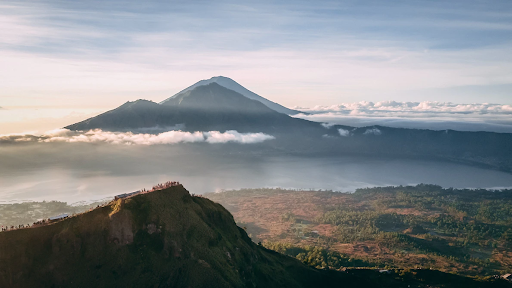 The Mount Batur sunrise trek is what we like to call a centerpiece experience on your Bali trip. If you are a young couple and looking to experience one of the most stunning sunrises of your life, then Mount Batur hike should be on your list without a second thought. It isn't an easy hike per se. We would rank it as a moderately difficult hike. The trek usually starts at about 3 AM. We recommend opting for the hike from Ubud as it is relatively closer compared to Seminyak and Kuta, which would mean longer drive durations to the starting point (add an extra 30-45 mins one-way for the drive). Once you arrive, you essentially hike up the mountain for almost 1.5-2 hours depending upon your pace. The first half of the trek is quite easy as the elevation gradient is quite low (read flat). The second half is where you have got your work cut out as the trail becomes steep and you might have to climb over some boulders to access the next area. After multiple scrapes and bruises, we finally reached the summit around 5:30 and we witnessed the sun beginning to rise over Lake Batur. You can hang around the area for another hour or so before beginning your hike back down to the base, which can take another two hours. We recommend combing the hike with a stop at the Toya Devasya Hot Springs en route as you get the opportunity to take a dip in the infinity pool and have a sumptuous breakfast before bidding adieu to Mount Batur. 
Hunting for waterfalls in Munduk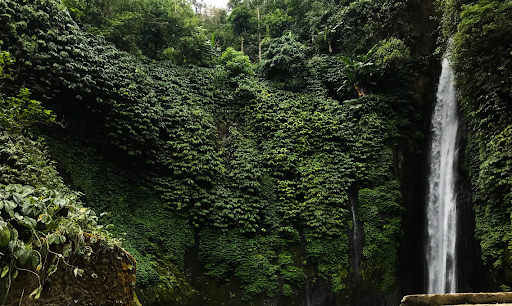 When you are looking up online for a trip to Bali, you might not even come across Munduk as one the top places to visit, which is precisely what makes Munduk a must-add to your list. Tucked away into North Bali's mountainous landscape, Munduk is a quaint village that is relatively untouched by Bali's tourism and retains its rustic charm that essentially made Bali such a hotspot about four decades ago. Home to the best waterfalls that aren't crowded like Gitgit or Tegenungan, Munduk is a waterfall paradise. You can easily walk onto any of the trails off the main road, and enjoy a hike into the forest and go waterfall hunting and find gems such as the Munduk Waterfall or the Golden Valley waterfall. Given these hikes are less than an hour each, most people with a decent level of fitness should be able to do them and access the falls as well.
Sekumpul Waterfalls hike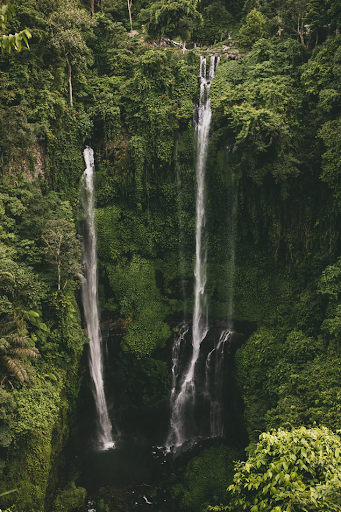 Hands down the most beautiful waterfalls in all of Bali, Sekumpul isn't exactly accessible for everyone given it is at least an hour's drive from Munduk and about 2.5-3 hours from Ubud. Besides that, it also involves a bit of hiking, close to 2 hours one-way, through jungle terrain and it is generally recommended to hire a guide who can guide you through the forests as well. But the scrambling over slippery rocks, trudging through moss-covered forests, are well worth it as at the end of the hike you get to see one fo the most stunning waterfalls that you would get to see in your life.
Mount Agung hike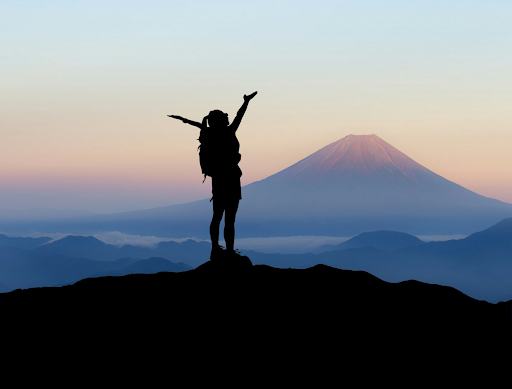 If you want to skip the crowds of Mount Batur and are looking for a hike that is a lot more challenging then probably scaling the highest mountain and reaching the tallest peak in Bali is your best bet. The Mount Agung sunrise is definitely not for the faint-hearted and is only recommended for experienced trekkers or for people with high fitness levels. There are two routes – one starting from the Besakih temple, the longer route that takes about 6-7 hours to reach the summit and the other relatively shorter route that starts from Pasar Agung Temple and takes about 3-4 hours to reach the summit. Both routes offer stunning views of the crater from the summit and offer the best views of Bali, even allowing you to see the islands of Nusa Penida or Mount Rinjani on a clear day. You might want to note that Mount Agung is an active volcano and its most recent eruption was back in February 2018. 
Mount Rinjani Trek
Let me get something out of the way. This is not a run-of-the-mill short hike. Hiking up Mount Rinjani in Bali's neighboring island of Lombok is generally considered as an advanced hike and not recommended for beginners at all as even experienced trekkers who have scaled the likes of Annapurna have had trouble with Mount Rinjani. That being said, the Rinjani Trek is a three to four-day affair depending upon the trail and package you opt for and offers one of the most amazing experiences in a lifetime. Climbing through tropical forests, that pave the way to deserted plateaus and volcanic ash closer to the summit is an experience that you won't forget anytime soon. 
If you are looking for offbeat Bali packages and are looking for offbeat adventure experiences, reach out to expert planners such as Pickyourtrail who specialize in crafting such amazing itineraries.