Thailand, with its dazzling temples, pristine beaches, and delicious street food, is a paradise for travelers. The best part? You don't need to break the bank to experience its wonders. Let's dive in and explore how to craft the ultimate budget-friendly, unforgettable trip to Thailand.
Select a Cheap Thailand Package: One-Stop Solution
Start by exploring cheap Thailand packages available online. These packages often bundle airfare, accommodations, and sometimes even meals and sightseeing, saving you from the hassle of individual bookings. Plus, they're often more affordable as travel companies negotiate bulk rates.
Travel Off-Peak: Say Goodbye to Crowds
Timing is everything when it comes to cost-effective traveling. Plan your trip to Thailand during the shoulder seasons – April to June and September to October. You'll avoid the tourist rush, prices will be lower, and you'll have more space to enjoy those breathtaking Thai beaches!
Opt for Budget Accommodations: Save Without Compromising Comfort
Don't fancy splurging on five-star hotels? Thailand offers numerous budget accommodation options like guesthouses, budget hotels, and hostels that don't compromise on comfort. A bonus? They often provide a more local experience!
Street Food is Your Friend: Eat Like a Local
No trip to Thailand is complete without trying its street food. It's not just wallet-friendly but also an exciting culinary adventure. From tangy Pad Thai to sweet Mango Sticky Rice, it's a gastronomic delight!
Use Public Transport: An Adventure in Itself
Taking public transport in a new country can feel like an adventure itself, and Thailand is no exception. Besides being budget-friendly, using public transport can be a fun way to explore the country like a local and even make some new friends along the way!
Bangkok's BTS Skytrain and MRT
In bustling Bangkok, the BTS (Skytrain) and MRT (underground metro) are your best bets. They cover major parts of the city, including popular attractions and shopping districts. Plus, it's air-conditioned – a blessing in the tropical heat. They're efficient, reliable, and, best of all, cheap!
Songthaews: Thailand's Shared Taxis
Venturing beyond Bangkok? Welcome to the world of Songthaews, the local shared taxis. These are converted pick-up trucks with benches in the back, operating as communal taxis. Not only are they a great way to get around local towns, but they're also a window into Thai life. Don't worry about the exact routes. Just tell the driver where you're going and hop on!
Tuk-Tuks: Iconic but Choose Wisely
A trip to Thailand wouldn't be complete without a ride in a tuk-tuk, the iconic three-wheeled auto-rickshaw. They're great for short distances, particularly in places like Chiang Mai or Phuket. However, be aware that tuk-tuks don't usually have set prices, so be ready to bargain before jumping in.
Free Attractions: More than Just Sightseeing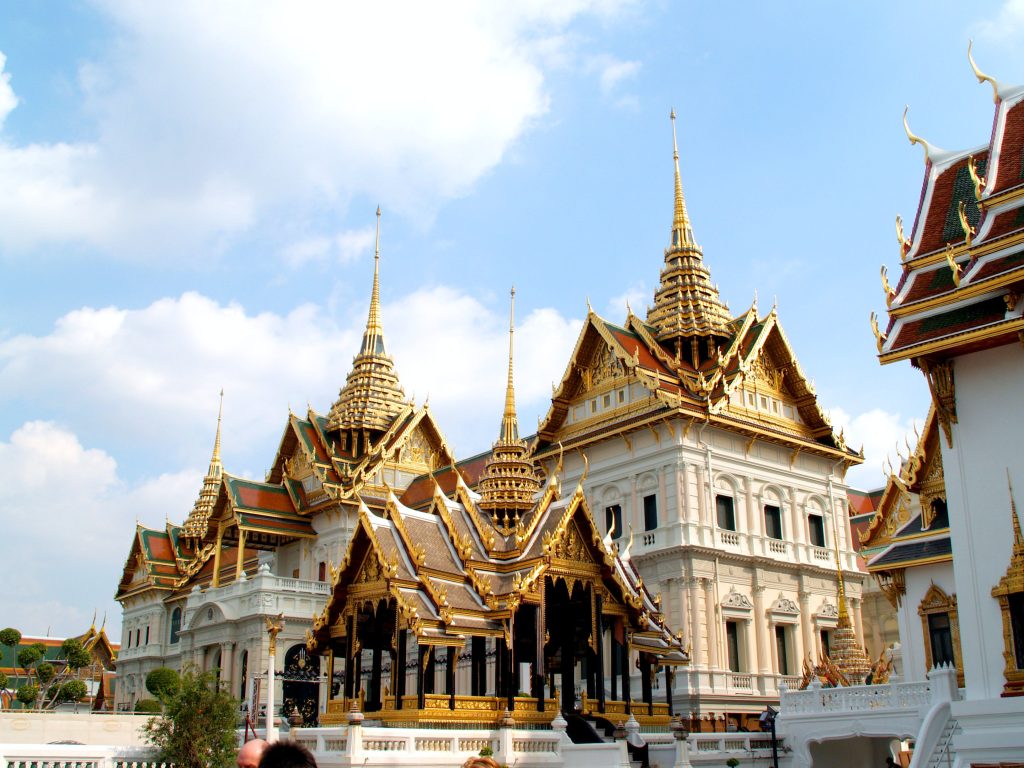 There are numerous free or low-cost attractions in Thailand. Think temples, night markets, and stunning beaches. Explore, take photos, and create memories without spending a dime!
Learn to Bargain: When in Thailand…
Bargaining is part of the Thai shopping experience. It's fun, it's expected, and it can save you a few bucks. So, put on your bargaining hat and get ready to negotiate!
Travel Like a Local: Immerse in the Thai Culture
Let's dig deeper into the local scene, shall we? Skip the overpriced tourist attractions and spend time where the locals do. Visit local markets like the Chatuchak Weekend Market in Bangkok, or wander around the artistic streets of Chiang Mai's Old City. You can experience authentic Thai culture and meet friendly locals, and it hardly costs anything!
Pre-Book Attractions: Skip the Lines, Save the Bucks
While there are many free attractions, there might be a few paid ones you don't want to miss. Check out if they allow online booking. Many attractions offer discounts for pre-booking tickets, plus you'll save time by skipping queues.
Pack Smart: Save on Essentials
Make sure you pack all the essentials – from toiletries to any specific medication. Although these things are available in Thailand, why pay tourist prices when you can bring them from home? Additionally, pack an unlocked phone. It's cheaper to get a local Thai SIM card for calls and data than to pay international roaming charges.
Choose Your Locations Wisely: Not All Places are Created Equal
While places like Phuket and Bangkok are famous, they can also be expensive. For a budget-friendly trip to Thailand, consider less touristy places like Chiang Rai, Isaan, and Pai. They're cheaper and provide a more authentic Thai experience.
Volunteer Travel: Give a Little, Gain a Lot
Volunteering during your trip can be rewarding and help stretch your budget. Organizations like Workaway or WWOOF allow you to exchange a few hours of work for free accommodation and meals. You could be teaching English, working in a hostel, or even helping out on an organic farm. Not only does this cut down your expenses, but it's also a wonderful way to immerse yourself in the local culture. Remember, the heart of travel is not in lavish expenses, but in priceless experiences. So, get ready to create some incredible memories in the Land of Smiles with these budget-friendly tips! Embrace these tips, look out for affordable Thailand tour packages, and you're well on your way to an affordable, memorable Thai adventure. Happy traveling!