This write-up is all about solving the complication of not being able to migrate email from Office 365 to Office 365. We are going to discuss the 3 major challenges, best solution.
It is quite difficult for users to find the right solution, in time to avoid delay. For a business, emails are really important because of the crucial information they contain.
Not having the liberty to transfer your data from one place to another is indeed a matter of concern.
Losing such emails is the worst nightmare for any business.
But there are some possible solutions by which users can migrate mailboxes from Office 365 to Office 365 in a few clicks.
There are ways that allow users to perform this difficult task in minimum time without any hassle.
What Makes Data Migration Difficult

in O365

? 3 Major Reasons
Well, there are definitely more than just three reasons that make the migration process difficult.
However, we're going to discuss the three major reasons, that we have to keep in mind before we step into the operation.
Data Migration Security Threat:
Data security is everyone's first priority. Its always been a concern when it comes to data migration and no business will appreciate it, if their data gets corrupted during the operation.
As Outlook emails are in the form of PST file format which is highly fragile, users need to pay attention while they migrate their important emails.
Slow Data Migration:
It is obvious that most businesses require to migrate complete data, nobody will migrate mailbox from Office 365 to Office 365 if it's just a matter of a few emails.
When it comes to transferring data in bulk, Migration takes time. Depending on the size of data migration may take even months sometimes.
This is why many businesses perform batch migration where they migrate data in small batches.
UN-Controlled Data Migration:
Even if users have the solution, they don't want to migrate complete data to their Office 365 accounts.
They only want to move selective emails of a fixed time period or sometimes just shared mailboxes, etc.
This clearly states that users demand liberty of customization, They want to migrate data only according to their requirements. Not all the solutions provide that liberty to users.
Thus, businesses need a selective transfer of files.
Can We

Migrate Email from Office 365 to Office 365

Manually?
This is a question from all over the world, and the answer to this is YES & NO, manual method is possible but isn't reliable.
If your data gets corrupted during the process there is no point in performing the task manually.
Manual methods are more complicated than you think. It demands a high level of technicalities.
But if you're not technically sound in PowerShell scripts it will be difficult for you to transfer your data manually.
PowerShell Scripts are necessary if you want to move your crucial data through manual methods.
If you need a fast solution, there won't be enough time for you to learn these scripts and then start migrating your emails.
Why

Y

ou

S

hould

S

witch to

T

he

M

odern

M

ethod

O

ver

T

he

C

onventional?
As we discussed above that the manual method isn't reliable, then what is the best method to opt for?
Just shift to the modern solution which will give you total control over your data migration operation.
There are a few software designed by IT companies, that enables you with loads of features and make your migration experience smooth.
That is why Office 365 Email Migration Tool is a utility that enables you to move your data in secure and fast ways.
There are several reasons why you should use the conventional method to transfer email from one office 365 account to another.
These features of the email migration tool play an important role in moving our data from one place to another.
Support migration within
1. Same tenant but different domains.
2. Different tenants and different domains.


3. Provides total liberty

Migrate email from Office 365 to Office 365

according to your preference by choosing a

date filter

,

prioritizing important emails.


Also

Delta migration

for newly arrived emails.

Migration of shared mailboxes is not a difficult task with this tool.

Migrate emails or entire mailbox, categories, calendars, documents, and whatnot.


Supports various O365 subscription plans:
Office 365 Enterprise E1, E2, E5
Exchange Online Plan 1, 2
office 365 A1, A3, A5, F1
Office 365 Business Essentials
Office 365 Business Premium
Best Way to Transfer Email from One Office 365 Account to Another Without PowerShell
Step-1 Launch the email migration software and select the Office 365 source and destination channels.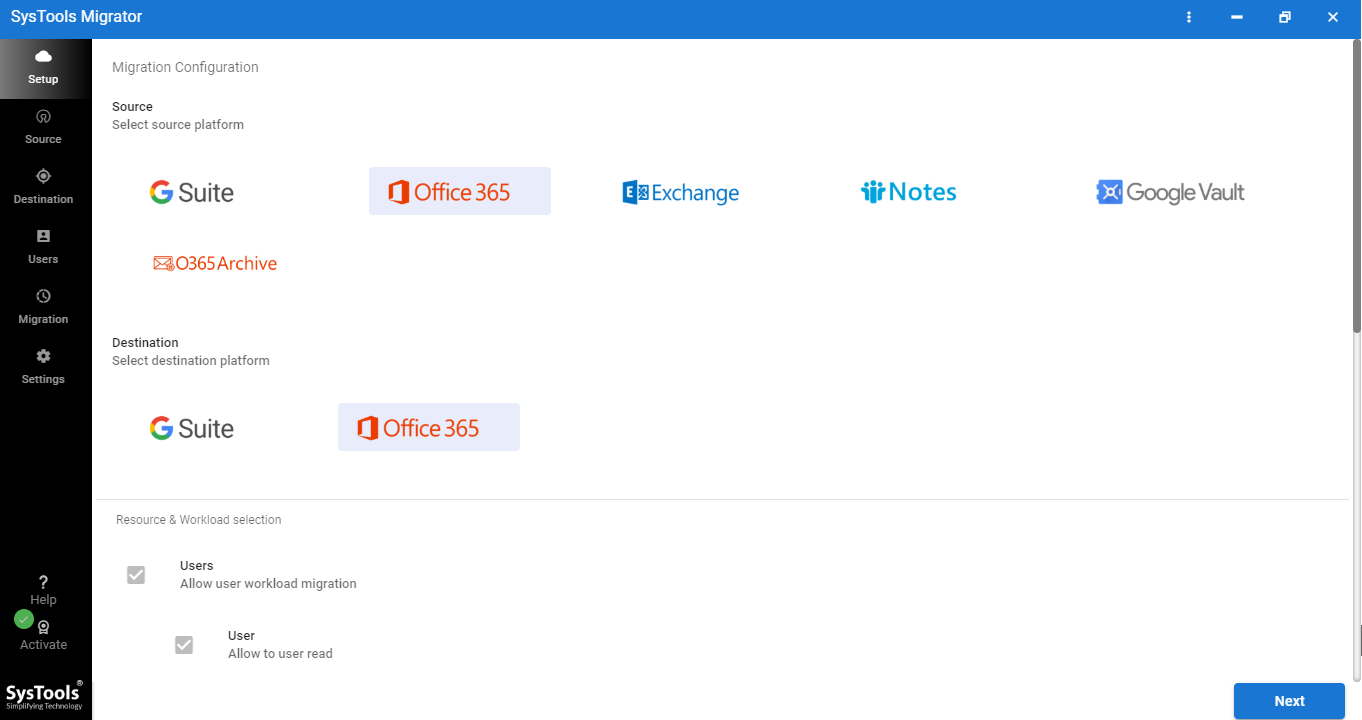 Step-2 Choose your desired Categories and set the time period of which you want to migrate data using date filters.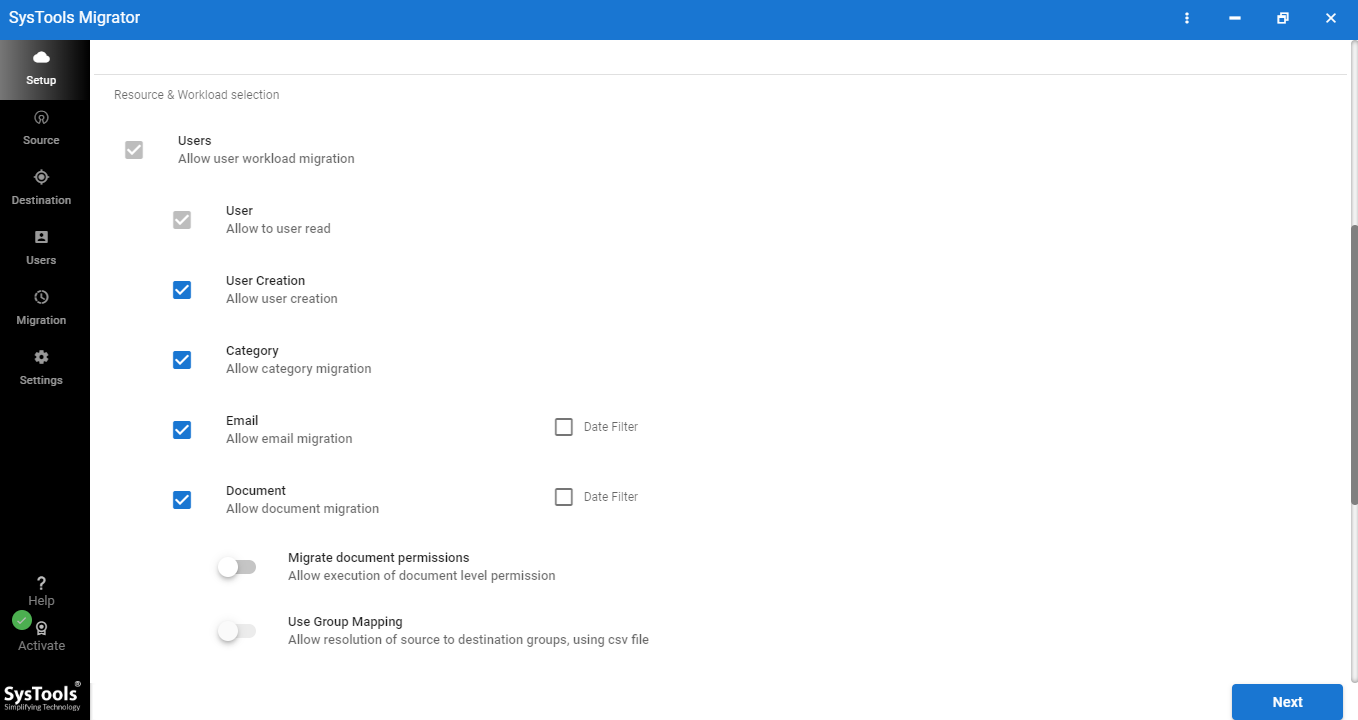 Step-3 Enter your Office 365 Administrator credentials for both the source and destination channels. Allow necessary permissions by clicking on the Validate button.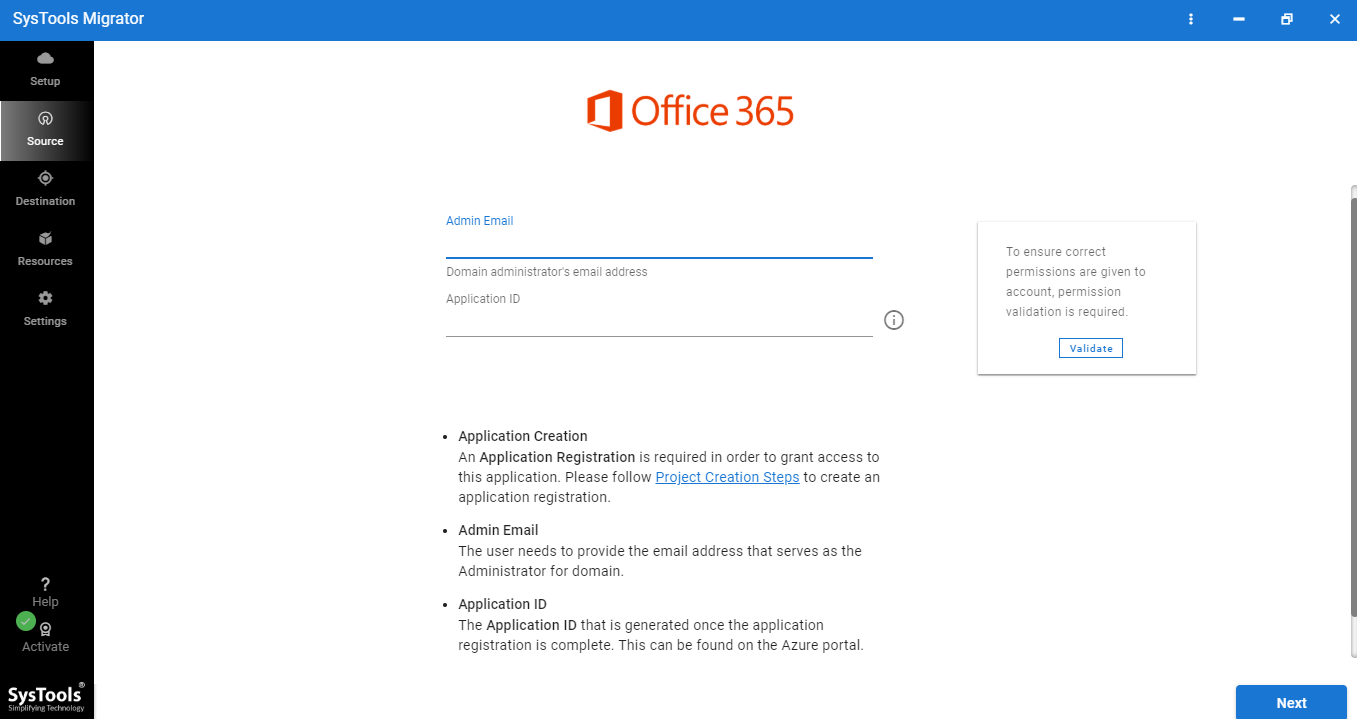 Step-4 Add users through user mapping for bulk migration of data which will help you to migrate email from Office 365 to Office 365 easily.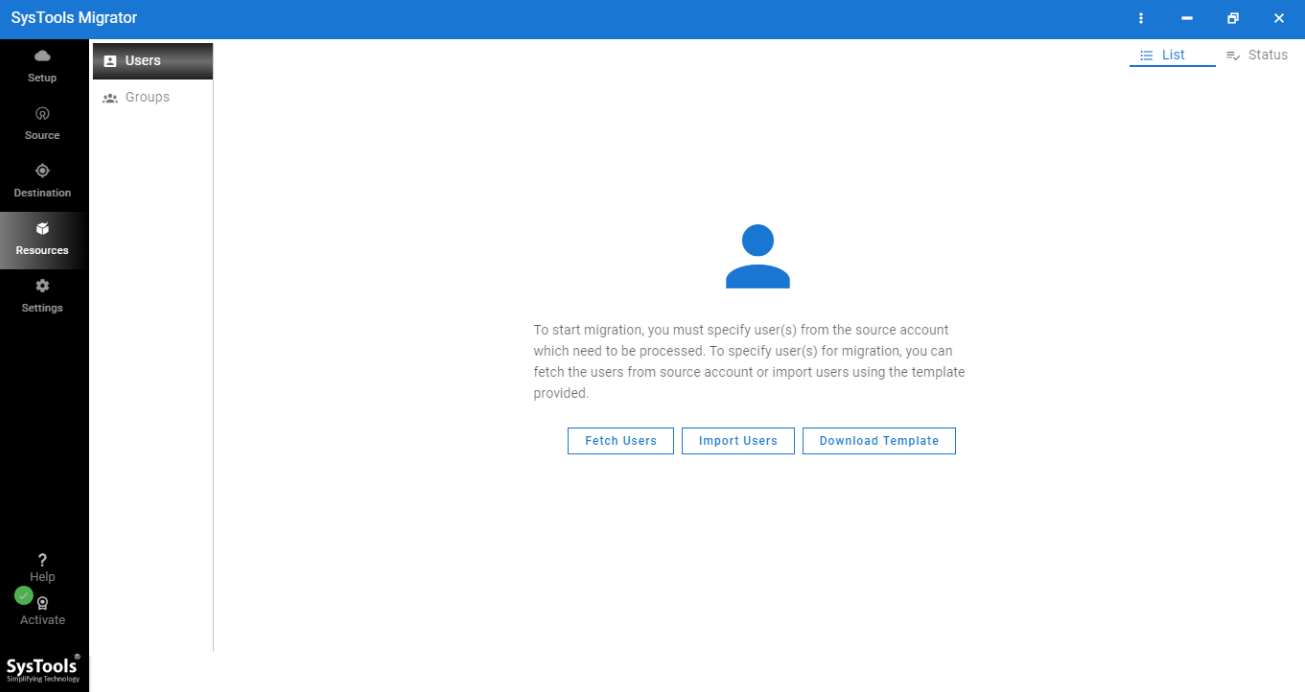 Step-5 At last, just click on the Start Migration button, and your data will be migrated.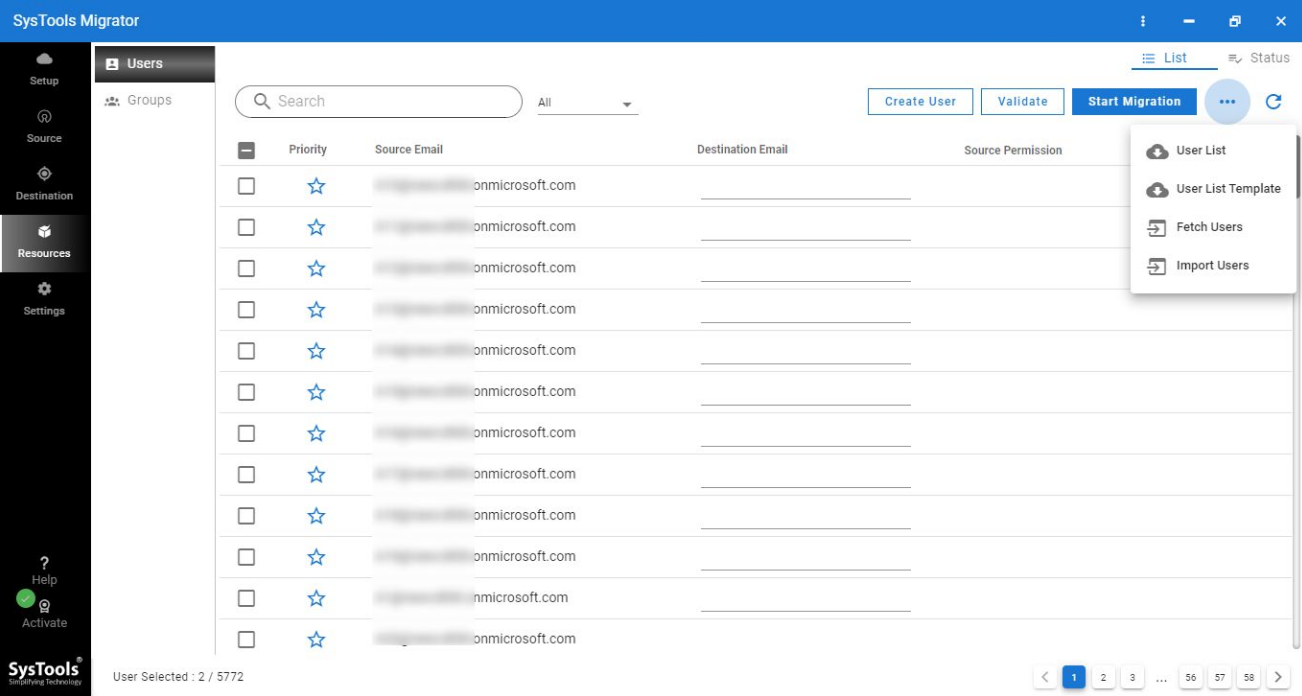 Conclusion
In the above article, we discussed what is the accurate solution to Migrate email from Office 365 to Office 365.
Also, the 3 major reasons that make this operation difficult and why we need to shift to the modern approach over the conventional method.
If you are planning to move your data files, It is suggested to use the above-mentioned tool step by step.