If you're wanting to splurge a little bit for the holidays this year, here are some of your favorite holiday outfit below, including gowns for Christmas and New Year's Eve, as well as other holiday-themed outfits. In addition, if you are looking for some holiday wardrobe ideas to help you browse your own closet, this list includes some of the all-time favorite holiday ensembles from previous years to offer a little bit of inspiration.
 Go Metallic
To get your perfect holiday outfit, try metallic colors. Dressing in silver or gold over the holiday season is a great way to add some sparkle to your look. It is entirely up to you to decide on the form and fashion that you want to go with. Choose the cut that makes you feel the most like yourself, and then add a touch of your own personality to it by accessorizing it in a way that will help you shine at the next event you attend.
Velvet Skirts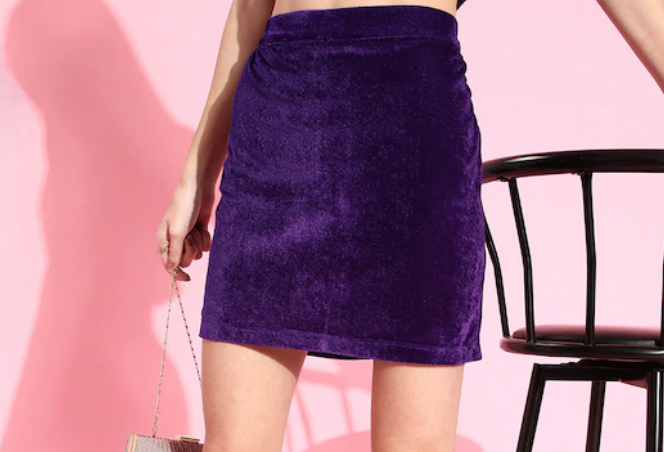 Even in modern times, red and green plaid continue to be associated with the holiday season. This brings us to a traditional holiday clothing combination: tartan print combined with velvet. You can make the combo work for 2022 by pairing your favorite bodysuit with a blazer made of luxurious velvet and a midi skirt for an outfit that is both sophisticated and elegant.
Statement Pants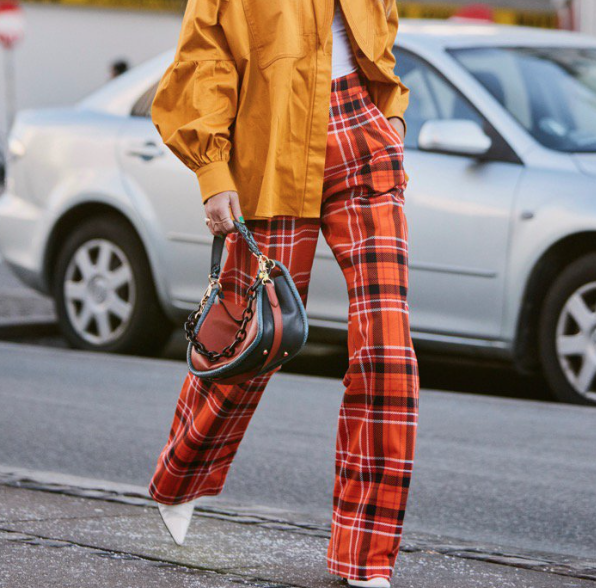 If you like things to be basic yet still want to stand out with your holiday outfit this year, pay attention to the bottom part of your ensemble. When paired with a simple white blouse or a sleek black turtleneck, a pair of sparkly flares or perhaps even leather trousers will certainly stand out from the crowd.
All White Outfit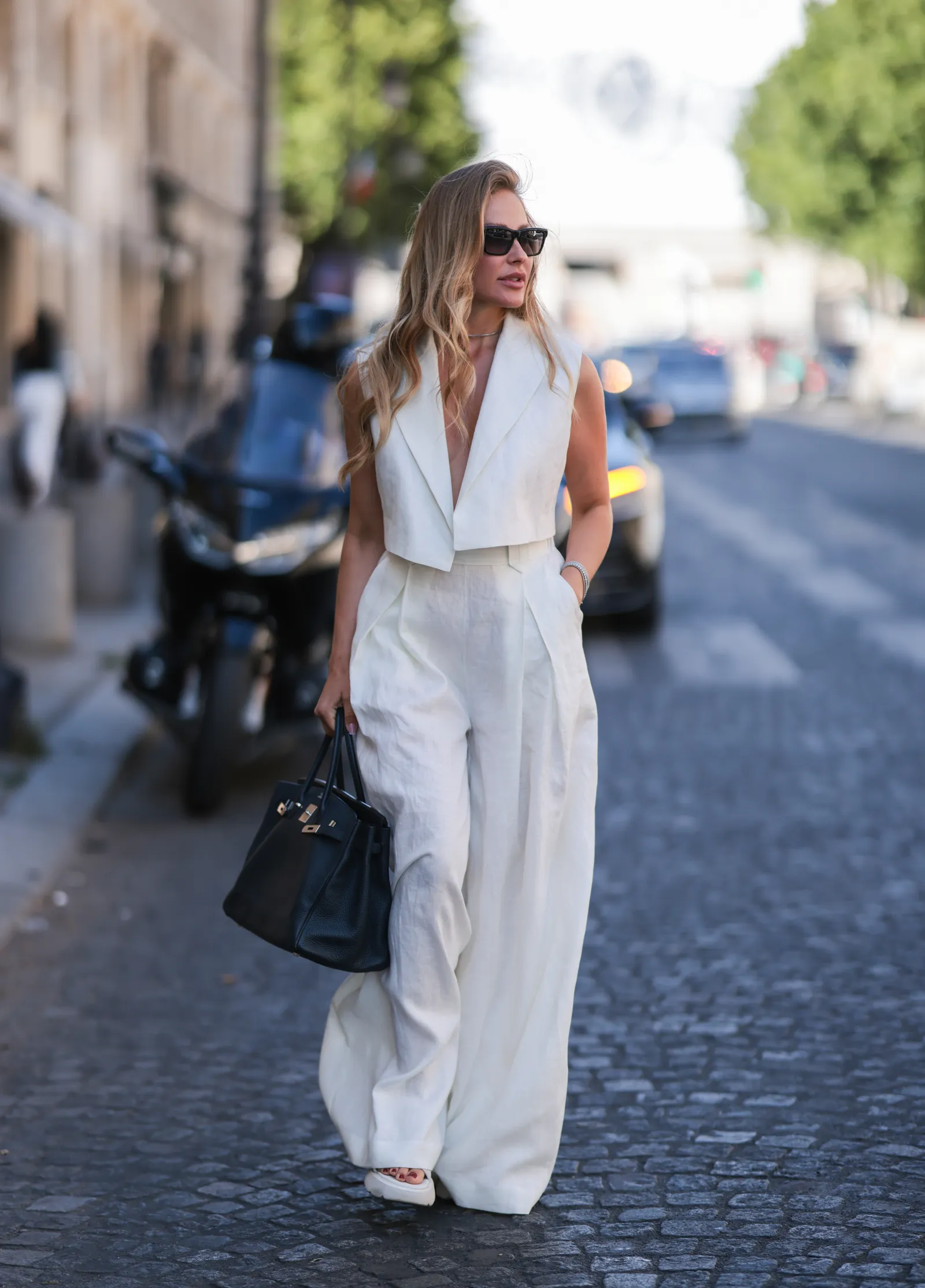 A winter white color scheme manages to be both incredibly romantic and sophisticated. Experimenting with different textures is a fun way to break up the monotony of this look. Choose an item with elaborate beadwork, a faux fur vest or jacket, fuzzy knits, or both to add texture to your outfit.
Cardigans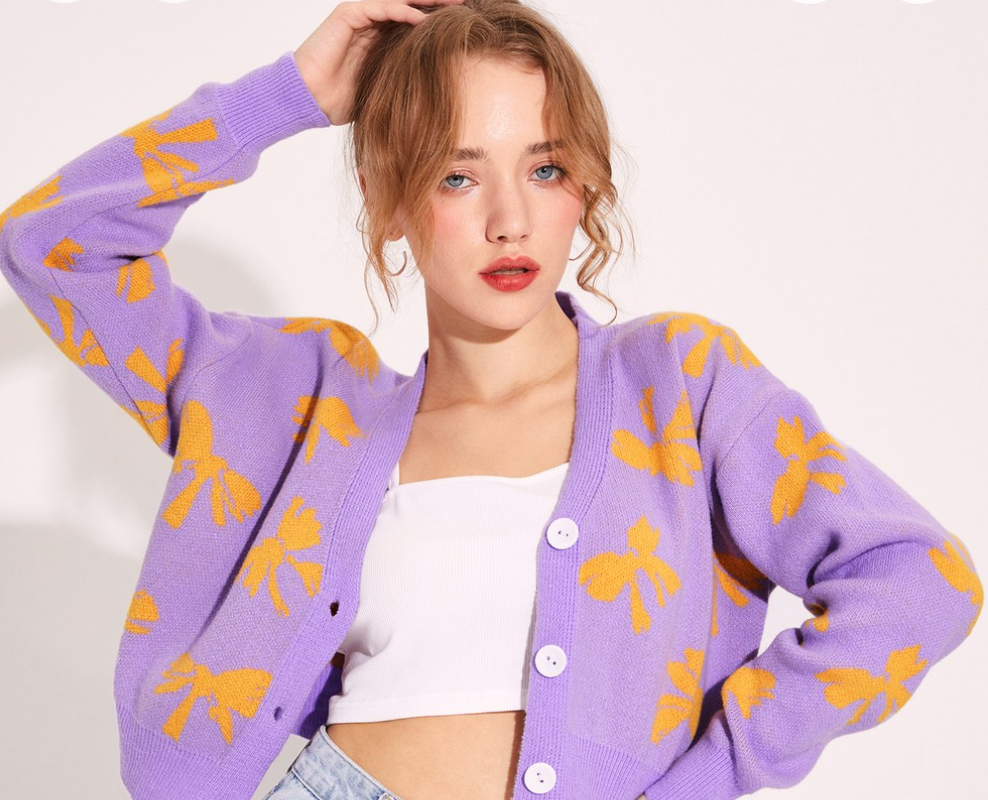 Adding a festive spin to basic pieces like jeans and a t-shirt may be as simple as donning a cute cardigan that buttons up the front. Choose an item that is of bright color, and then match it with softer bottoms to create contrast. Cute and warm holiday outfit look, done!
Sequin Dresses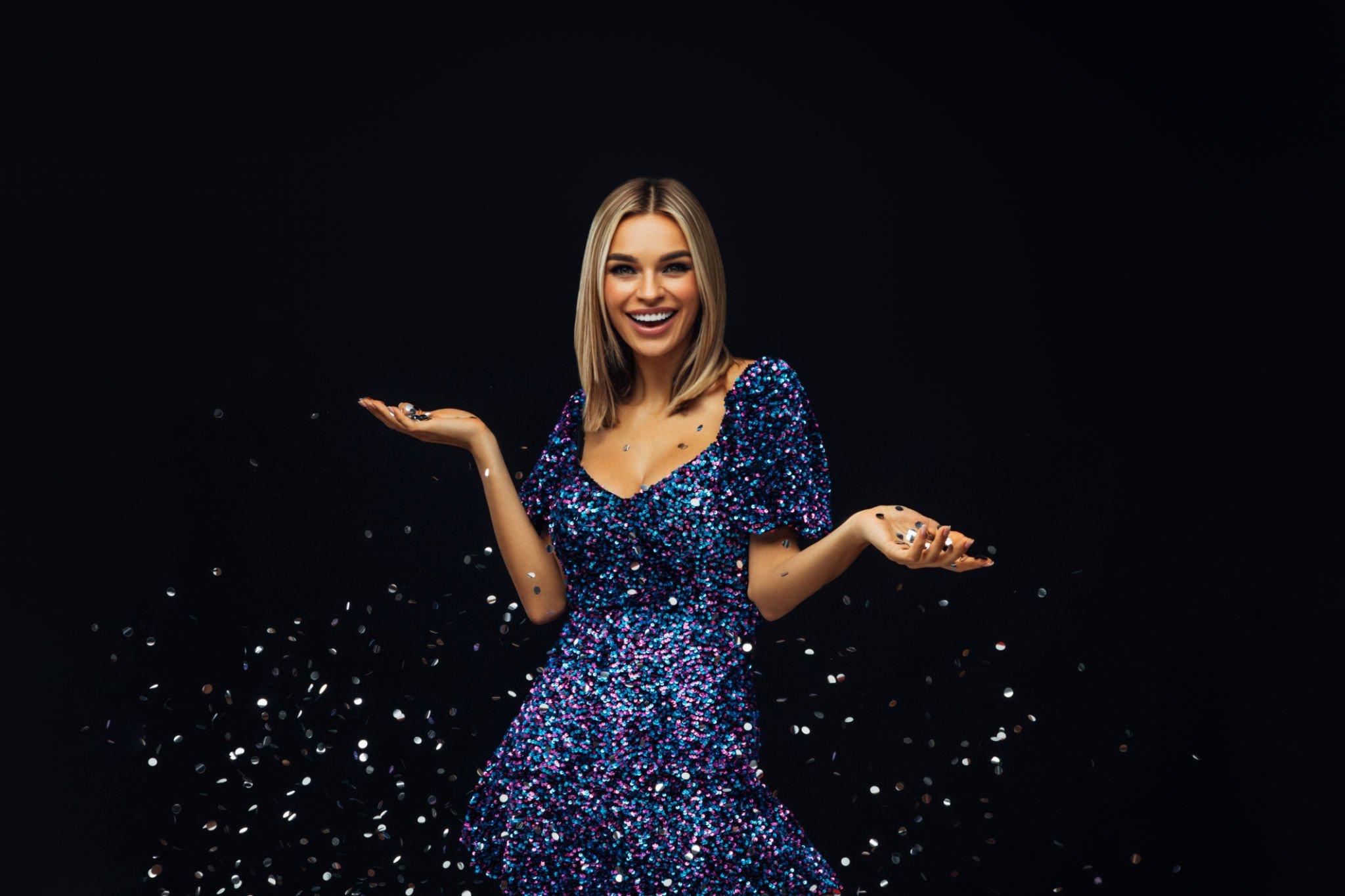 During the Christmas season, getting into the spirit of wearing glittery attire is a big part of the enjoyment. Swap out your conventional suits for ones that feature sequins in order to bring the level of fun and excitement to a whole new level. If you feel as though you are going over the top with this move, consider opting for a set in a darker shade or bringing in some neutral elements to tone it down, like black boots or a white tailored shirt.
Plaid and Prints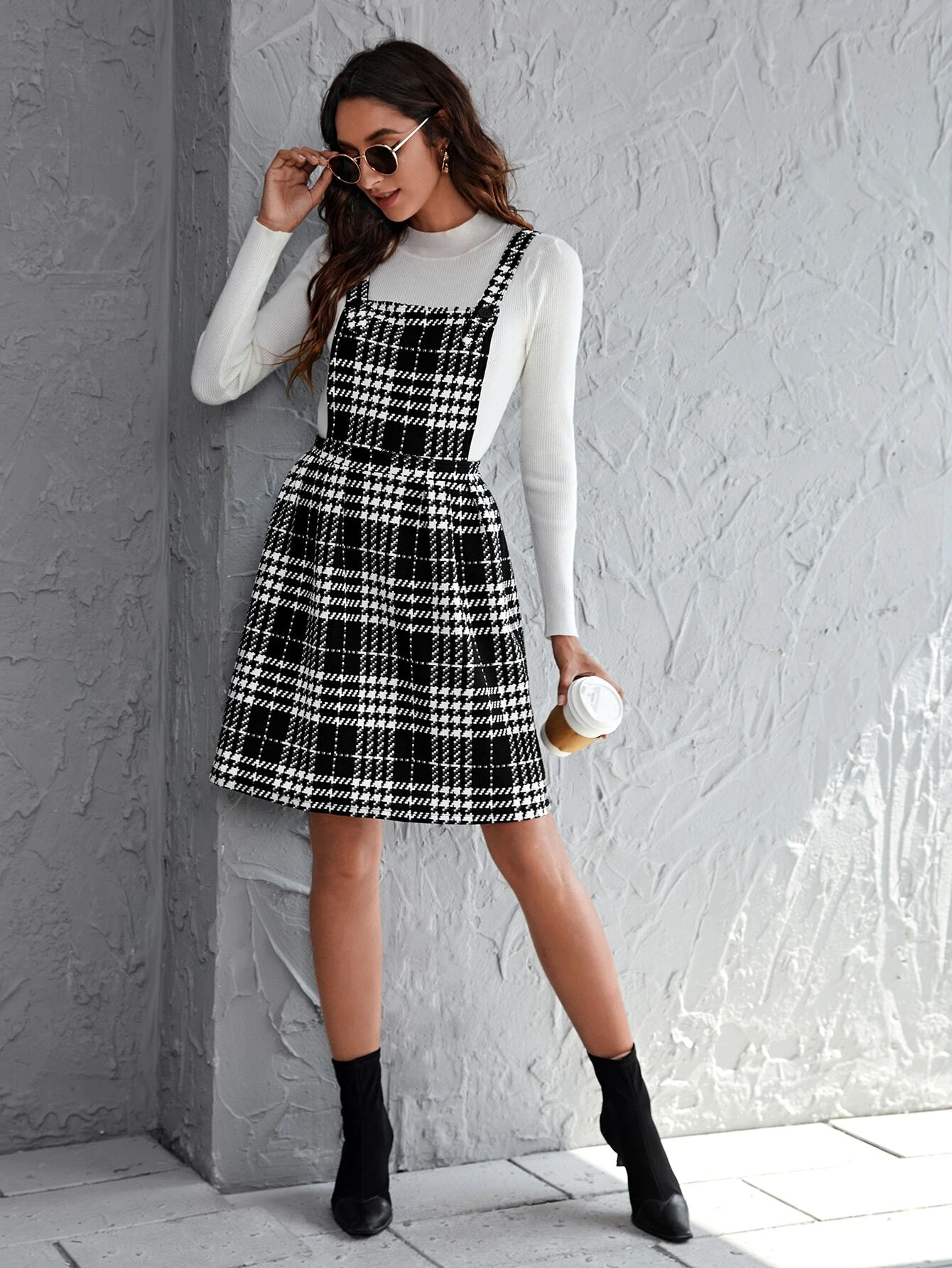 In addition to the exciting feeling of the holiday season, the plaid is the perfect print for the fall and winter seasons. If you have a checkered dress that is stashed away in your wardrobe, you can give it a preppy spin by layering it over a turtleneck, or you can style your favorite chunky sweater with a piece of eye-catching plaid leggings. There you have the perfect holiday outfit for Christmas.
Trousers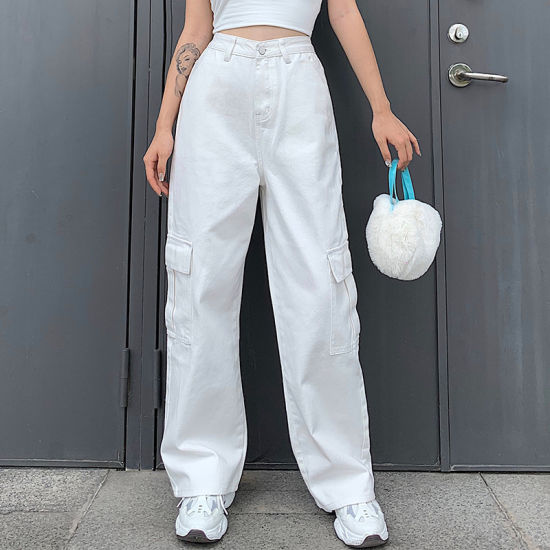 We recommend constructing your holiday getup around the pair of wide trousers if you're seeking an alternative to jeans or sweatpants that is somewhere in the middle ground. Even though they have a polished appearance, they are still roomy enough for lounging on a couch, and they can be worn down by adding your favorite knit, a jacket that coordinates with it, and a baseball cap.
Sweater Skirt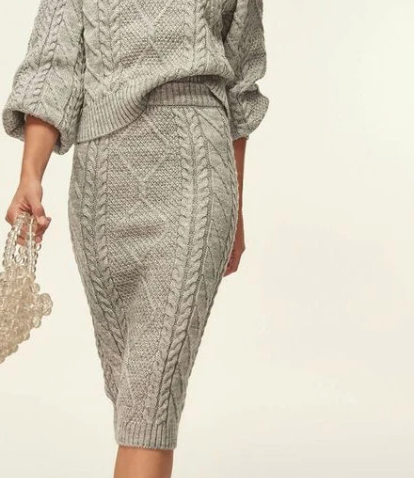 If your gathering with relatives will be more formal, opt for a classic look by wearing a dress that is about knee-length or, even better, a matching top and skirt set. It's easy to throw on, yet you can still personalize it with the accessories to get an easy holiday outfit. In addition to that, it is something that looks good with every shoe, whether you wear boots, sneakers, or heels.
 Sweater Dresses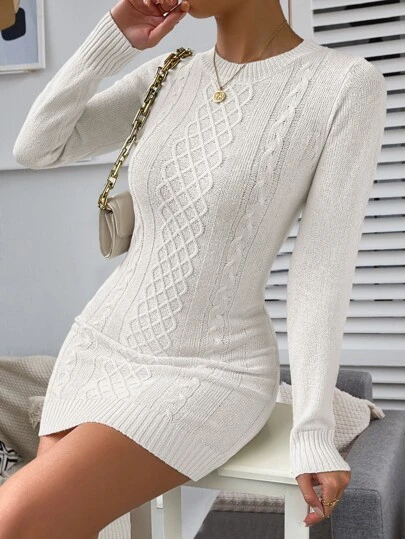 It just so happens that a sweater dress is all the things, including being comfy, fashionable, and functional. In addition to that, it is a one-and-done costume that may be amplified in a variety of various ways. To create a style that is effortless but not mundane for a get-together with friends, try accessorizing with layered necklaces, clunky boots, a blazer, or perhaps an additional pullover.
 Matching Sets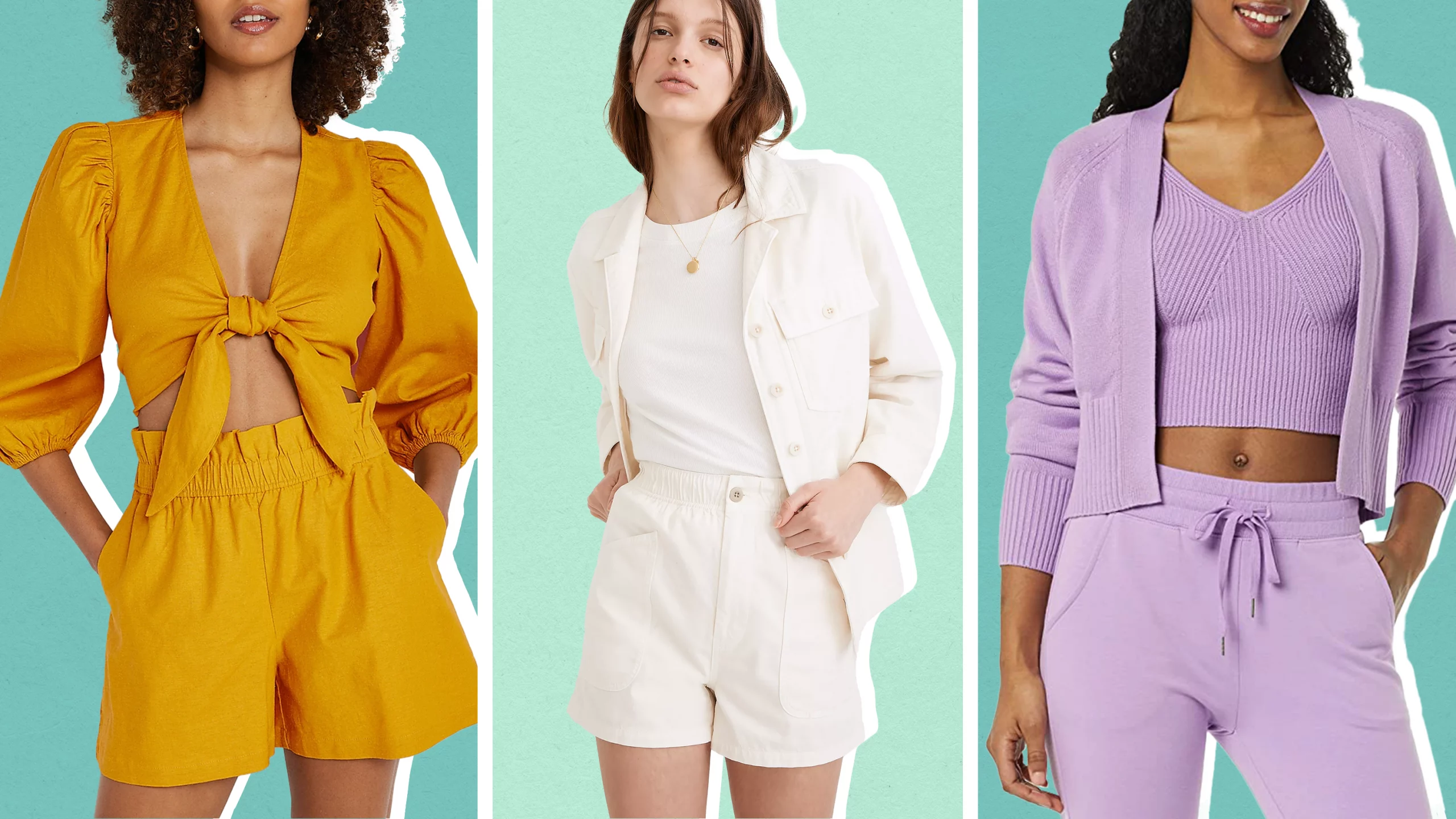 If you want a relaxed holiday outfit, then there is nothing wrong with wearing joggers and your favorite sneakers to a holiday celebration with your friends if your aim is to be as relaxed as possible during the festivities. A colorful matching set, that can make someone feel even more stylish by color blocking with your footwear, is, however, a possible choice that is even simpler than going with a bright matching set.
Sweater Paired With Jeans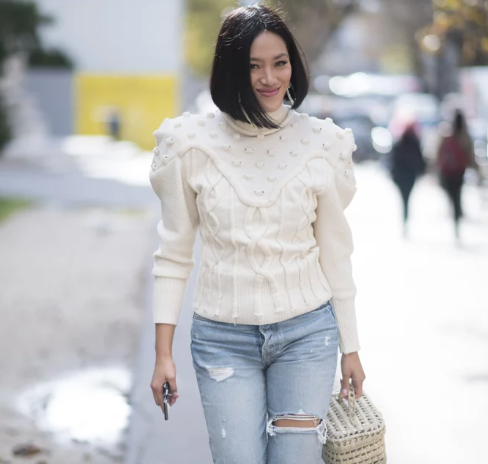 There are times when the easiest ensembles to put together are the ones that ultimately are the most successful. Pairing a timeless sweater with a bootcut pair of jeans and kitten heels, for instance, is a combination that works well throughout the years. Additionally, if you are looking for some additional holiday enthusiasm — in addition to a piece that will pop — you can always select colors that are joyous and festive, such as green, blue, or even white. This will accomplish both of these goals.
Blazers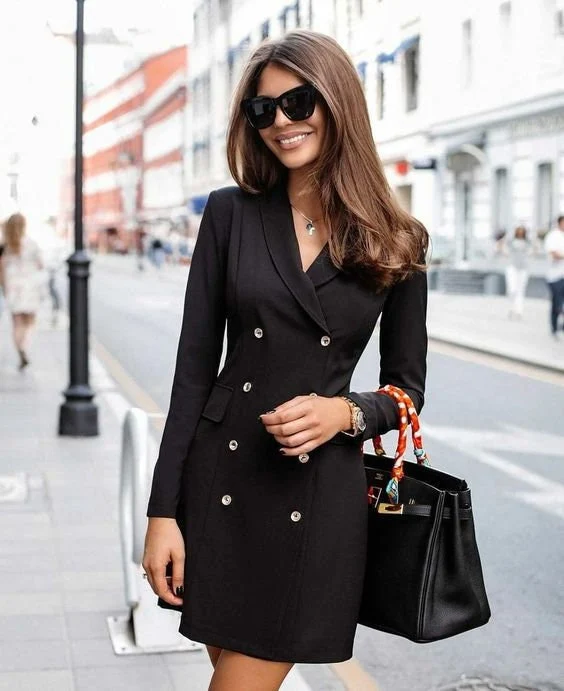 During a holiday get-together, a vivid or embellished skirt, regardless of whether it is ruffled, made of tulle, satin, beaded, or something else entirely, can be an excellent piece to style around. Make it the focal point of your ensemble, and complete the look by adding a blazer and some boots in a solid color.
 Trench Coats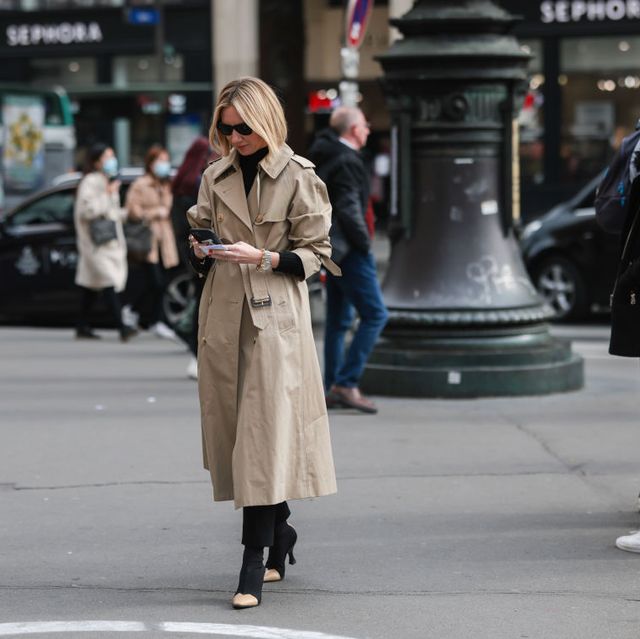 During the fall, trench coats, sockets, and utility jackets are all essential pieces of outerwear that you can use to create your holiday outfit. However, if you're searching for a simple option to spice up your sweater dresses, try getting creative with the outerwear you wear over them. Experiment with the items that you already have in your closet by introducing a seasonal accent, or give a style that you would generally avoid a shot at, such as a knit poncho or a stylish cape.
You can mix and match all these ideas to create your holiday outfit. Remember the holiday season is all about how that holiday makes you feel. So, choose anything that makes you feel comfortable as well as what makes your look great.