Unless you're really a big fan of blanks, you're missing out on the magic and versatility that blank apparel hold. However, all of this depends on how you want to style them and combine them with the right piece of fabric and accessories that will do the magic of creating a whole new look with them. Yes, with these simple white blank shirts
There are various ways you can style blank clothes. The most common way is to accessorize. This can be done by adding jewelry, belts, and scarves, and opting for different types of footwear. If you're looking to add a bit more personality to your outfit, consider stitching or iron-on patches, painting, or Tie-dyeing the clothing. You can also cut or tear the clothing to create new styles. If you want to go all out, you can even add LED lights to create a light-up blank garment. No matter what you do, have fun with it and express yourself!
Blank clothing actually gives you the opportunity to experiment to the fullest and bring out your creative ideas, apply them, and design from scratch. If you're unsure of where to start, you can look online for ideas. Oh yeah! The internet is full of ideas. For your relief, here we've picked up some of the ideas that we liked and thought would help you create this unique look.
Blank T-Shirts or Tank Top With Plazo Pants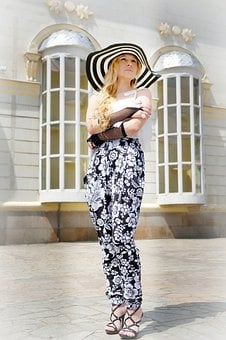 Wearing a blank t-shirt or tank top with plazo pants can create a classic look that rocks for both formal and casual gatherings. You must have seen a lot of people wearing it (a lot of celebrities too!!). You can go for the plain plazo pants while pairing them with cool colors in t-shirts or tank tops in the picture above you can see a plain plazo paired with a cap sleeve top that is an attractive color. You can also opt for printed plazo. But not only does the battle for the complete look end here, but adding accessories that bring out the color and charm is a must!
Basic Denim T-Shirt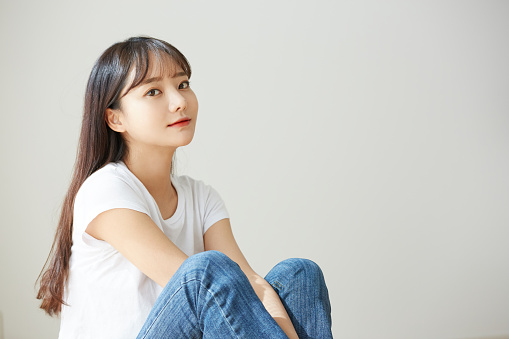 Okay, we have to admit that boys have limited options when it comes to dressing and even coming up with an idea is a difficult task. But that certainly shouldn't stop her from coming up with bold and experimental fashion ideas, bearing in mind that it's not a bit of research. Again, it can help to scour the web and get an idea of trends like the one shown above, where wearing a simple t-shirt with a denim or chambray shirt can help create a casual, to create cool, and youthful look.
T-Shirts With Skirts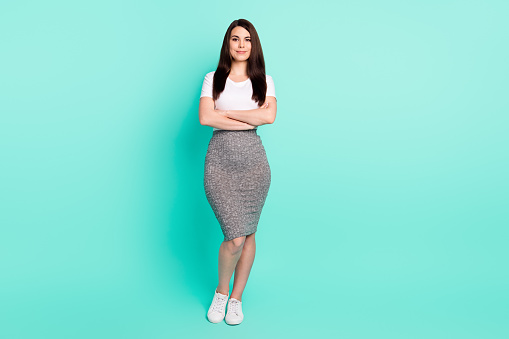 Well, here's something we stumbled upon that emerged as a trend you should definitely consider. Plain t-shirts are worn with skirts and that means short skirts or long skirts. You can choose printed or plaid skirts like the one shown in the picture.
Basic T-Shirts With Blazer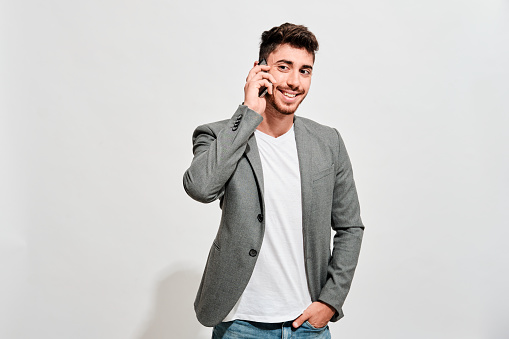 Here is another style we came across for men that is not only stylish but also elegant and suitable for both casual and formal meetings. Wearing a blazer over plain tees can seriously create a classy and dashing look (without needing any accessories at all!). Well, these are just a few styles that caught our attention and you must have seen them on the streets too. But you can give them your twist by wearing the kind of accessories, shoes, or whatever that you think would make a good difference and impress people with your unique sense of style.
Why a plain white shirt?
Plain white shirt is the best style choice for many different occasions. A white shirt with a black suit is perfect for a formal event or job interview. It can also be worn with a sport coat for a more casual look. The woman's white shirt can be worn with a skirt or pants for a professional look, or with jeans for a casual look. The white shirt is also a great choice for a beach cover-up. There are many reasons to choose a blank shirt as your go-to shirt for any occasion.
Always in Style
A white shirt is always in style. Whether you are attending a formal event or just running errands, a crisp white shirt always looks put together. The plain white shirt is also a great blank canvas for accessorizing. You can add a scarf, statement necklace, or even a brooch to personalize your look.
Versatile
A white shirt is also versatile when it comes to job interviews. Whether you are interviewing for a traditional corporate job or a more creative position, a white shirt conveys professionalism. It is also a good idea to wear a white shirt to a job interview even if the dress code is business casual, as it will make you look more polished than your competition.
Blank Shirts are Comfortable
Another reason to love blank shirts is that they are comfortable. A well-fitting white shirt is made of breathable fabric that will keep you cool and comfortable in any weather. The loose-fitting white shirt is also a great choice for hot summer days. The loose fabric will keep you cool and prevent sweat stains.
Most Blank Shirts are Affordable
Finally, blank shirts are affordable. You can find plain white shirts at any clothing store, and they are typically less expensive than shirts with patterns or logos. A white shirt is also a great choice for travel, as it does not show wrinkles as easily as other fabrics.
Blank Shirts are a perfect choice
Whether you are looking for a shirt for a special occasion or just need a versatile shirt for your wardrobe, a blank shirt is a perfect choice.