Bitter gourd is one of the healthiest vegetables that is extensively cultivated in many Asian countries. With the scientific name of Momordica Charantia, it is also called Karela in India. The Chinese variety is long, pale green in color with wart-like bumps, while the Indian variety is narrow and has pointy edges with jagged spikes. It is considered a staple food in many types of cuisine.
Why Bitter Gourd Makes a Healthy Food Choice?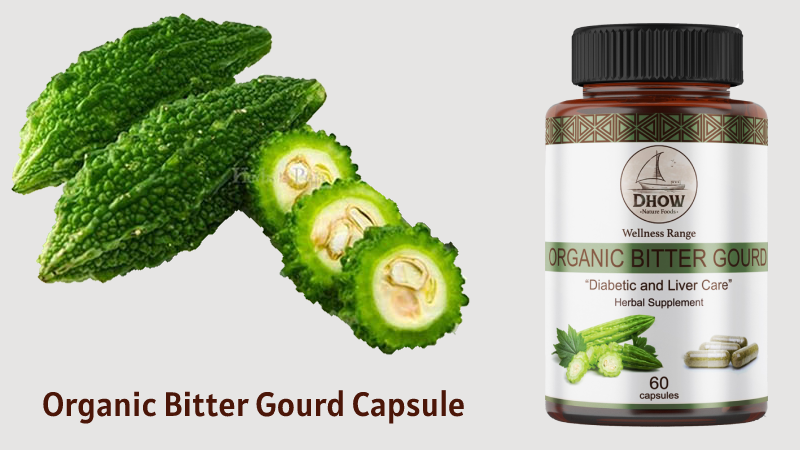 Consuming bitter gourd regularly, including the seeds, fruit leaves, and the vegetable as a whole can fetch manifold health benefits.
• It is loaded with essential micronutrients, including vitamin C, that prevents diseases, bone formation, and wound healing. It also has vitamin A that helps promote skin health and enhances vision.
• It is used by indigenous populations in the treatment of diabetes, as it helps control the blood sugar level. It efficiently aids in promoting the secretion of insulin, a hormone responsible for regulating sugar levels.
• It is known to have cancer-fighting properties.
• Bitter guard juice can significantly decrease cholesterol levels by improving blood flow and reducing the risk of heart disease.
• As it is high in fiber content with low calories, it keeps us fuller for a long time and helps to aid in weight loss.
• For its sharp flavor, it is used in many dishes.
Bitter guard is mostly consumed as juices or as cooked, but for easy intake and to avail the various health advantages, it is also available in capsule forms.
Where to Get Bitter Guard Capsules from?
Dhow Nature Foods brings to you Organic Bitter Gourd Capsules. It is a complete herbal supplement with no additives, fillers, or bulking agents. The premium plant starch used in its manufacturing makes it totally vegan.
Bitter Guard Capsules Consumption Precautions
Before you begin your consumption of these capsules, it is recommended to monitor your blood sugar levels. This will ensure that there is no sudden drop in the sugar level. We promote its use as a part of a healthy lifestyle to improve wellness. However, do not use it as a complete replacement of your diet or medicine to cure a disease. If you have a health problem, we would recommend you consult a health care professional for individual guidance on the specific problem.
Bitter Guard Capsules Consumption
You are suggested to take 1 capsule twice daily on empty stomach. Also, if you are on any other medication, consult your doctor or medical practitioner before consuming the capsules.
Other Recommendations
We also have a supplement in the form of capsules for Moringa oleifera, a plant that is praised for the numerous health benefits it accounts for. Also called a drumstick, horseradish or ben oil tree, it is an excellent source of many vitamins and nutrients that your daily diet lacks.
• It is high in Iron, which makes it a great supplement for anemia
• It's rich in 22 amino acids that are essential for the recovery and growth of your muscles
• It contains vitamin C, B, A, D, E and minerals such as calcium, potassium, and zinc
Moringa Capsules UK is a natural source, making them suitable for consumption for all age groups.
Why Choose Us?
With your health as a priority, we aim to provide quality supplements of the highest standard, including African spices and superfoods.