One of the most painful & bad experiences couples are facing nowadays is Divorce. Lack of communication, connections whether emotional or social, betrayal, and broken trust are some of the major reasons why couples are moving towards Divorce. In such cases, divorce counseling can be helpful as the chances of understanding both points of view are high.
Both Marriages, as well as Divorce, are the major parts of any one's life, as they can make a big impact on everyone's life associated with them which includes family in-laws, children, relatives & the most importantly both the couples who are undergoing with such social & emotional experience.
Always Make Efforts to first Save the Relationship:-
(Marriage) before applying for Divorce by discussing the common issues & matters as couples you are facing. Always be patient & calm while discussing with each other on any matter. Never lose your temper or feel annoyed by asking certain questions from each other.
But still, if you both feel that nothing is coming out of such efforts then we suggest that one should always consider the Divorce counselor for more effective ways.
There can be two types of Divorce counseling one will be Pre Divorce counseling & second will be Post Divorce Counselling. Both have equal & important weight in a couple's life, as they will be guided on how they can make themselves escape from the situation of miss guidance on marriage.
Importance of Divorce Counseling –
Divorce is a legal dissolution of marriage by mutual or maybe individual choice which can be taken on several grounds that are faced by married couples. If one can take suggestions from a qualified divorce counselor it can be many a time fruitful to rebuild their relationship.
Sometimes couples themselves don't understand what they are fighting for or what the actual cause of separation is.
Communication is the basic key to working in any relationship especially if we talk about married couples. With the help of divorce counseling, both the couples can start valid communication as they can discuss the main issues or points required to be discussed for any healthy relationship.
To be directed in such a biased way Divorce counseling is the most suggestive thing. Because if we ask for advice from our families or friends there are some changes of manipulation which can be done by them but for divorce counselors, all are the same. So the suggestions will be given bias & true.
There can be many more points that can be added to the above but after discussing such points it is most important to one should understand the Divorce Counselling questions asked in India.
Questions Asked in Divorce Counseling in India –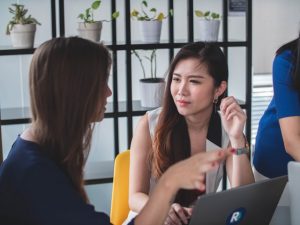 What are the main Issues Faced by both the Couples –
This is the most important point which is asked while divorce counseling to make one understand that the main trigger point is making the couple's relationship hazardous.
What are the most Common Issues to be Addressed – 
While taking Divorce Counselling ask your partner or spouse about the most commonly arose issues between both of you. Let the divorce counselor and as well as you understood what is the most common issue that can occur between you both.
Many times couples take some major decisions of life on a very early & hurried basis due to which they may regret afterward that if they could be questioned themselves whether they wanted to be divorced or might be they just needed to be sotted their disputes with the help of divorce counseling. Make such a question clear in mind before any step.
Maybe it is just a Bad Phase –
Sometimes married couples are suffering from such a bad phase of time in their life, and before actually knowing such a fact they approach the court or legal ways to file a Divorce against each other. Try to figure out this creepy situation & make it understand that maybe some time requires some time to be normalized.
What Annoys more About each other – 
Focusing on the main issues which one can identify to know what annoys the most couples while they communicate, live, discuss or make understood each other. It could be a lack of intimacy, respect, or trust which is commonly seen as the most annoying reason for couples to approach Divorce or Couples Therapy.
Do love is still in the Air –
The most needed part of any relationship is that spark which we call Love between couples is needed the most. It is very important to know that fact of love is still in between them or has gone away.
Do you both Trust each other –
Trust is a major cause for any breakup or disputed relationship nowadays. Lack of trust can build any healthy or prosperous relationship.
Conclusion –
Divorce is another fastest-growing tool nowadays where couples are very much taking advantage to let themselves detached from the social as well as emotional boundaries from each other, but it is always suggested to consider a well qualified Divorce Counselor as keeping the above questions in one's mind.
read also:- CAN FOOD HELP YOU TO GET OVER YOUR DEPRESSION