Fixed deposits enable you to earn modest returns by locking-in your savings at a fixed interest rate for a predetermined period. Among the fixed income instruments, fixed deposit plans provide higher interest rates and stability of returns.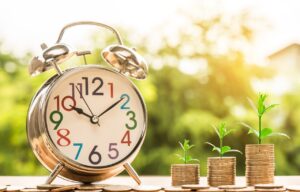 However, amidst declining repo rates, the bank FD interest rates have been reduced which means that you will not be able to reap high returns from bank FDs as before. 
To counter this issue and to capitalize on the maximum benefits of fixed deposit schemes, you can use these ideas while investing in an FD plan:
Higher FD rate for senior citizens 
Senior citizens get a tad better FD rate than others and it helps them to earn better returns as well. This higher interest rate is only applicable to citizens who are above 60 years of age. Therefore, if someone in your house is eligible for a senior citizen FD scheme, you can open a fixed deposit plan in their name to earn better returns. 
Bajaj Finance FD offers a 0.25% additional FD rate to senior citizens. Non-seniors get an extra 0.10% FD rate on using an online FD form to invest in a fixed deposit plan. 
Corporate FDs provide higher FD rates 
Even though the bank FD rates in India have declined, some NBFCs are still offering a higher FD rate. You can invest in a corporate FD that is offering a high FD rate but also see to it that the company is credible enough to remain care-free after investing. 
For example, Bajaj Finance not only provides a higher FD rate of 6.85% but it has also received high ratings on safety and stability by credit rating organizations like CRISIL and ICRA. This means that you can now multiply your savings quickly without being threatened by the economic fluctuations and market risks. 
Plan your finances smartly 
If you need a monthly income to fund your expenses, you can invest some of your savings in a non-cumulative FD that offers a monthly interest payout. 
You can use an FD calculator to check the monthly interest that you will be receiving after locking-in a particular amount in an FD plan. While investing in FDs, you can also think of other investment plans that can complement your income in both the short and long term.  
For example, the Systematic Deposit Plan from Bajaj Finance enables you to deposit a part of your savings starting from Rs. 5000 every month. The number of deposits can range anywhere between 6 and 48 as per your convenience. 
Each deposit will grow at a rate prevailing on the date of deposit and you will receive the maturity proceeds after completion of the tenor. You can choose a single maturity date for all your deposits or you can lock-in each of them for a period of up to 60 months. This deposit scheme not only provides you the flexibility of investment but it also allows you to start reaping the benefits of FD without investing a lump sum amount at once.
You can open a fixed deposit account in several banks and finance firms in India. Also, a post office account can be opened for investing in term deposit plans offered by post offices in India. However, the bank FD and post office FD rates are not as high as before due to several reasons like the ongoing economic crisis, reduction in repo rates, etc. To ensure maximum returns, you can invest in a corporate FD like Bajaj Finance that is offering an interest rate of up to 6.85%. By investing in this FD you will be able to plan your finances smartly. You can also invest in the Systematic Deposit Plan from Bajaj Finance if you do not wish to invest a lumpsum amount.