With the colder season around the corner, it's a perfect time to upgrade your wardrobe with winter essentials. From leather jackets to scarfs, gloves, sweaters and socks, make sure to add every woollen stuff in your winter closet to keep yourself warm and cosy throughout the cold season. But wait a minute! What about footwear? Footwear is one of the most important winter needs that you should not skip shopping for. Whether it is winter, rainy or autumn season, nothing works better than boots. There is a vast variety of women's and men's boots that can add charm to your overall personality.
Whether you are travelling to a colder destination or want to make your winter comfortable, boots are a go-to option. In this blog, we have mentioned different types of men's boots to look stylish and fashionable.
Without further wait, let's get started.
Types Of Men's Boots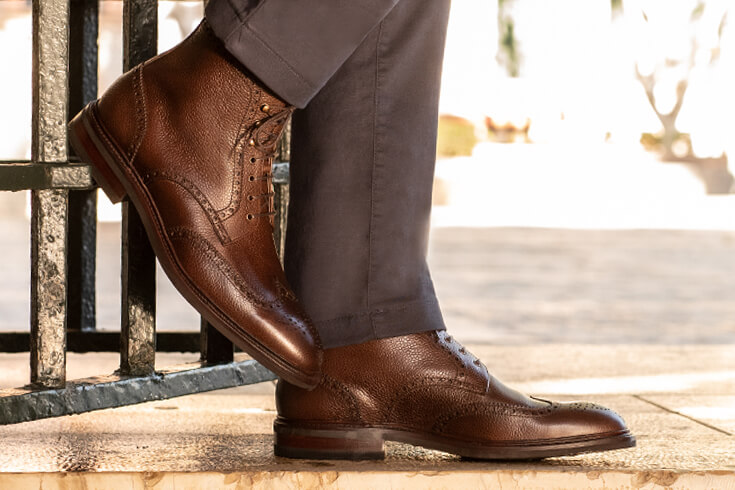 Keep yourself warm and cosy this winter with Oxford boots. These men's boots are a must-have in your winter footwear collection. Whether formal or casual, these boots go well with every outfit. These come with an extended ankle and hooks above the eyelets, making them perfect footwear for autumn or winter.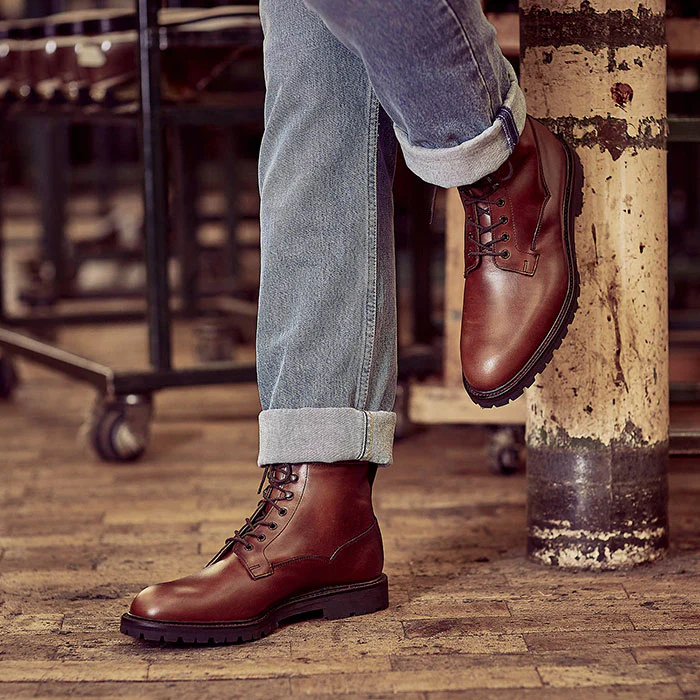 People often consider derby boots and Oxford boots similar. However, they are two different types of men's boots. One of the major differences between the two is that derby boots come with an open lacing system that has a looser ankle while Oxford boots have closed lacing.
This makes derby boots ideal for casual wear. The best thing about these boots is that you can easily put your feet into them without any hassle. Furthermore, it is a perfect choice for anyone looking for a boot having a supporting high ankle.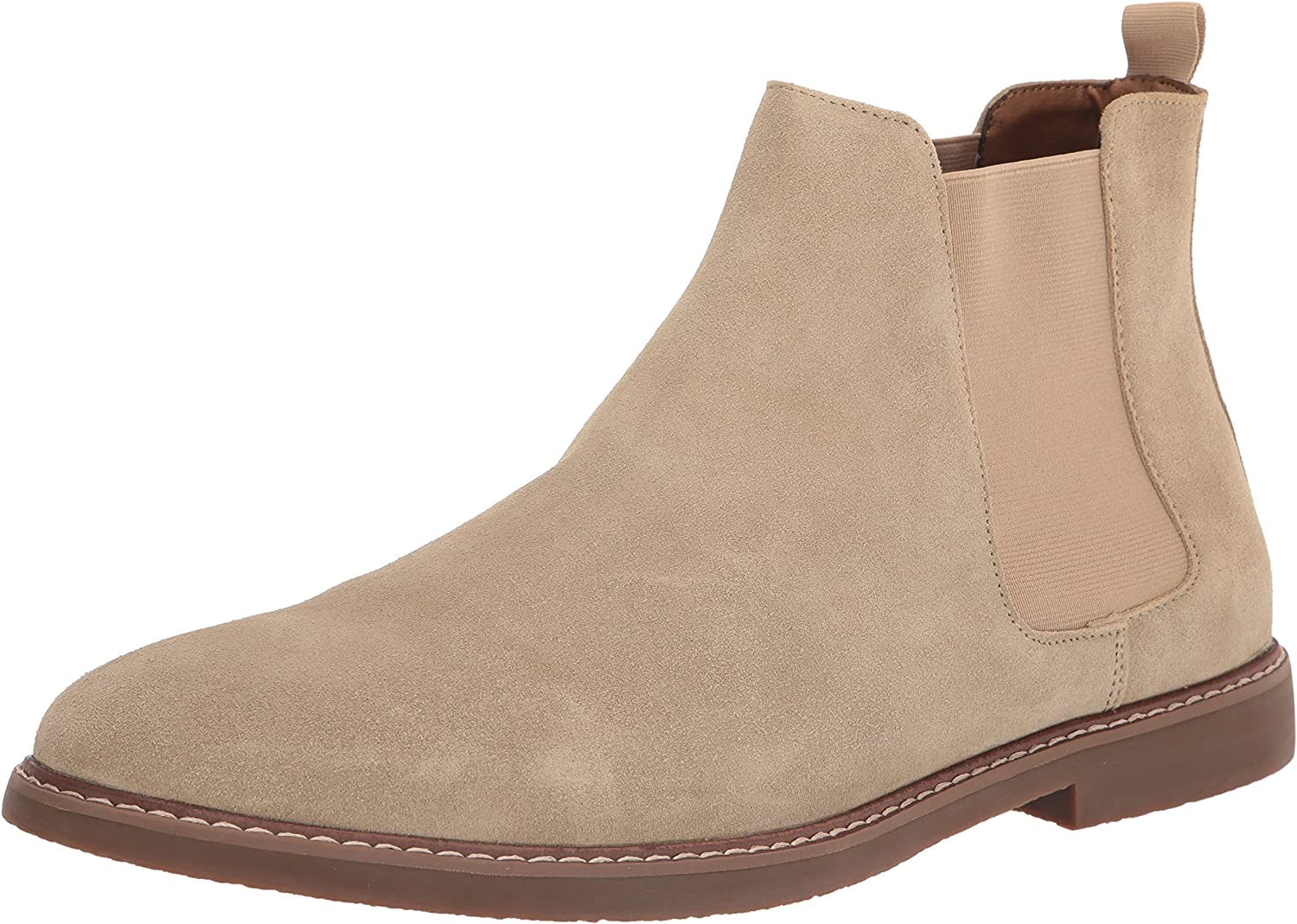 Chelsea Boots are one of the most popular types of men's boots known for their versatility. These are stylish ankle boots with each ankle having elastic sides. Since these types of boots don't have laces, so you can easily identify them at the first glance.
They are simple to wear, look clean and have a very low profile. These boots are available in leather and suede and you can add smoothness and texture as per your requirements. There are different types of Chelsea boots available on the market each having its own purpose.
For instance, casual Chelsea boots come with a thick sole and a rounded toe while dressier boots have a smart look and a pointed toe.
4. Chukka Boots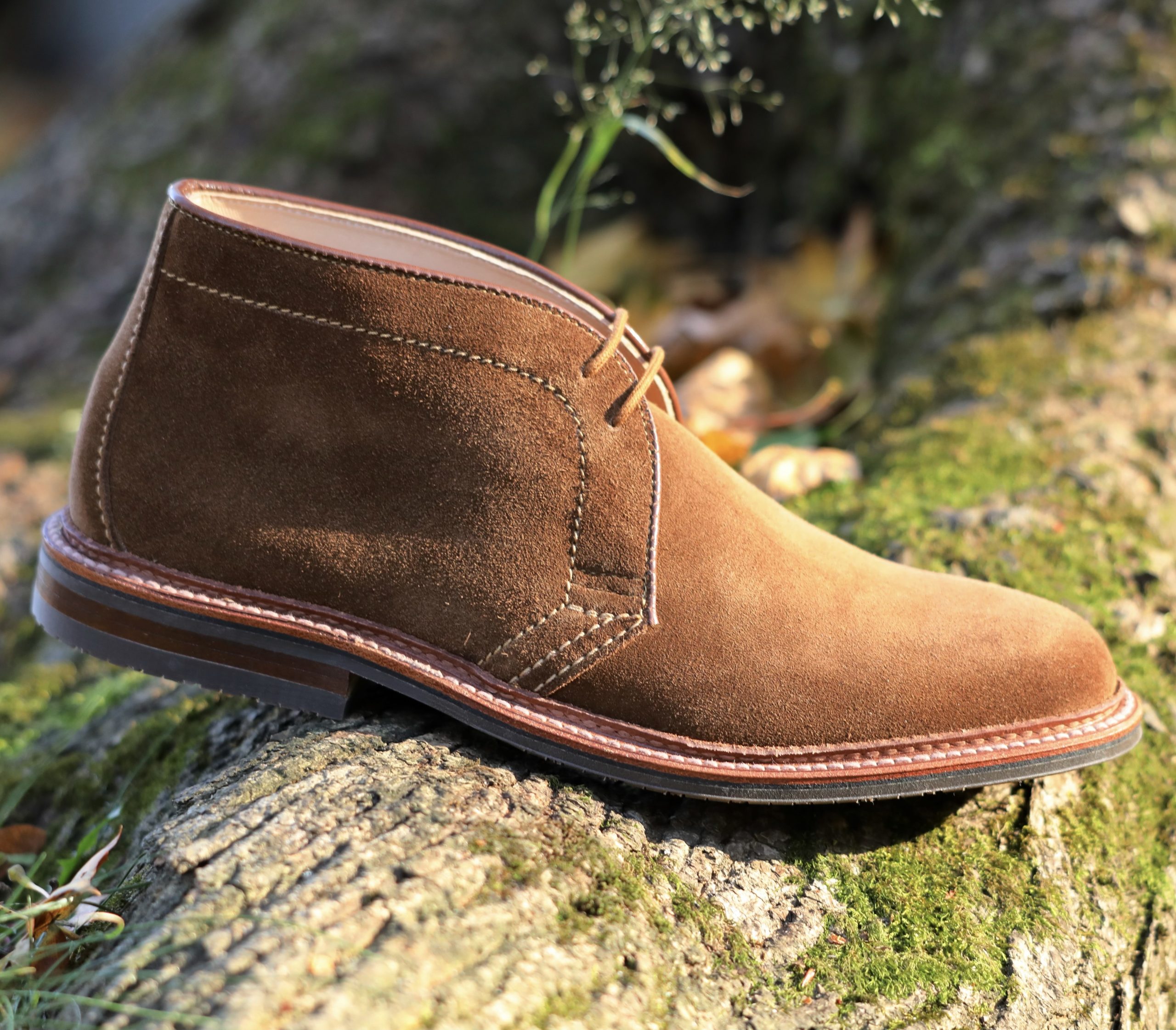 Chukka boots are low profile and low ankles footwear that are very popular among men of all tastes. Since these boots have only 2 or 3 eyelets, they are easy to spot.
Furthermore, they come with an open lacing system and small heels. These boots are mostly available in leather or rubber soles and are even known because of their rounded toe box. Whether summer or winter, the chukka boots are ideal for every season.
Since these boots don't have strong ankles, make sure to buy high-quality and robust chukka boots. You can pair these boots with your casual outfits to look classy and elegant.
5. Desert Men's Boots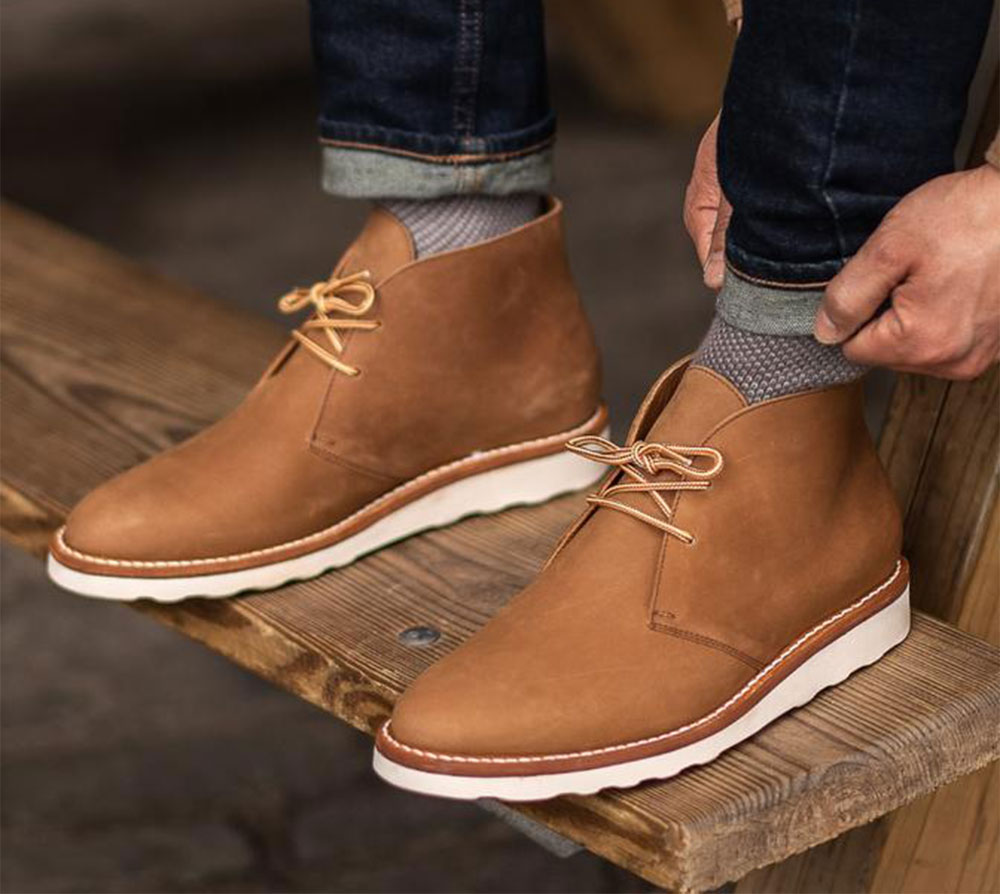 Desert boots are somewhat similar to chukka boots. Both boots have the same design however they differ in terms of soles.
Desert boots come with crepe rubber soles, making them feel softer and easier on your feet and body. This means you can wear these men's boots for a whole day without feeling uncomfortable. You can even wear them at your workplace or for jobs that require a lot of walking or standing for long hours.
However, the only disadvantage of these boots is that they don't have durable soles, so they can easily wear and tear.
6. Engineer's Men's Boots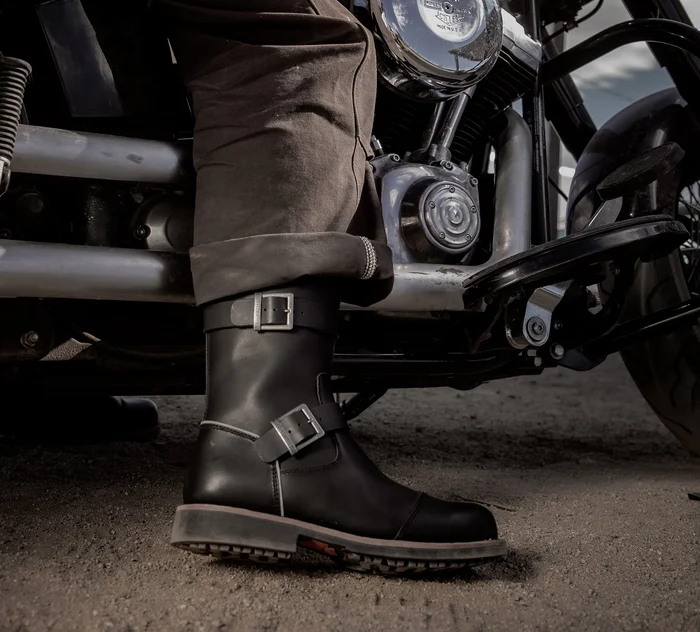 Are you looking for robust yet stylish men's boots for your work location? If yes, then opt for Engineer's boots. As the name suggests, Engineer's boots are durable, sleek, and robust. They come with a stylish leather strap at the ankle that makes these boots look more classy and attractive.
You can wear these boots while riding your motorbike as they have strong gripped heels. But they are not just confined to bike rides. You can wear them anytime you want, making them ideal for a heavy-duty job too.
In The End…
Apart from the above, Cuban Heel Boots, Steel-Toe Boots, Combat Boots and Duck Boots are some of the other popular men's boots.
From mountains to rugged terrain, construction site, office, outdoor event or hanging out with your pals, there are endless locations to wear men's boots and amp up your personality. Make sure to buy the right boot as per your choice and requirement.
We just hope you liked the article. For more information on fashion, stay connected with us. We provide the best information on a range of industries.