Traveling for education purposes can be a clumsy and hectic process since it requires accomplishing a lot of tasks. Flight tickets can be extremely expensive if not pre-booked. Some of us can afford the prices while some of us struggle with them. Students must make use of applications that have been designed to make travel easier. These apps are completely reliable and help in the analysis of price, destination, and quality of flight. Students can use these apps to book flight tickets for their travel. These apps also propose student-friendly offers. Read on to know more about such ticket-friendly apps that can be used by students moving abroad for studies.

SKY SCANNER

Skyscanner contains a flight search tool that lets you search for different kinds of flights to different places. It also finds the best deals on the web and then sends you to external sites from where you can book your tickets. It is a highly reliable application that helps you find a flight with great offers and deals. The app lets you filter your flight search using options such as stopover, duration of flight, and time. You can also compare the prices of different cities and dates using SkyScanner.

KIWI

Kiwi is known for finding extremely cheap flights to the required destination. It usually searches each leg of a journey that too individually. This implies that flights in the same journey might not be with the same airline. It works for most people. However, you need to carry two boarding passes and be extremely careful with them. The offers and guarantees given by kiwi outperform its competitors since it is a reliable source.

MOMONDO

It is a well-designed application that is extremely easy to use. The app contains a search button that finds both flights and hotels at a reasonable price. It categorizes the flights into cheapest, quickest, and best flights. In addition, the app contains a list of all types of flights at different prices that are most affordable. Momondo can be easily installed on your devices and is compatible with most of them.

SKIPLAGGED

Skiplagged is a popular app for booking flight tickets that contains a unique feature that enables it to find extremely cheap flights by turning the final destination into a layover. This makes the app a bit controversial; however, it works well for a lot of students. The app is easy to install and is compatible with a lot of devices.

HOPPER

Hopper helps you find flights with a single tap. It shows a color-coded calendar that indicates the cheapest dates to fly from the country each month. The app also gives beneficial advice on whether the time is good to buy the tickets or not. In addition, the hopper gives accurate predictions of the prices if they are likely to change in the coming future. You can also request alerts and notifications so that you buy the tickets at the right time and a low price. It is a highly used app and is great for all.
KAYAK

Kayak searches for cheap flights that too at great ease. It is a great app that works very well. You can also book hotels and rent cars using the app. It also helps in the analysis of the flight prices and gives a detailed summary about the same. In addition, the app contains a flight tracking feature that lets you find the location of your flight so that you can view your destination.

JETRADAR

JetRadar is a high-quality search tool that finds the cheapest flights that are also comfortable. It shows several locations and destinations on the app. The map in the application is quite interactive and shows prices to every destination. It also gives a list of all airports in a location. It is easy to operate and can be installed on a variety of devices.

HOLIDAY PIRATES

It is a great app for people searching for convenient flights. The app provides great deals and offers. It offers a list of flights and their prices. It is a reliable application that can be easily installed on a variety of devices without any inconveniences. The application is free of cost and is a savior for those finding cheap flights.

MAKE MY TRIP

It is an easy-to-use app that lets you book cheap flights and hotels without any problems. It also helps in the specific search for flights and hotels. It also offers several discounts and offers that ultimately benefit you. For example, you can use coupons to save money on your bookings. The app can be installed free of cost and works well with a lot of devices.

TRIP ADVISOR

The app advises you on the best trip. It lets you search for flights, hotels and destinations. It has the best user reviews and therefore is a very popular application. It is a great app and is free of cost. You can find good flights with a single tap using the app.

Conclusion

Booking flight tickets to your destination can be tough if the source is not reliable. However, the applications mentioned above will reduce your stress and help you plan a safe and sound trip abroad. These are extremely trustworthy apps and work well under all conditions. Therefore, you can use them to plan a comfortable trip to your destination. All the best!


Author Bio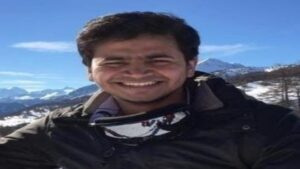 Author Bio: Abhyank Srinet is a passionate digital entrepreneur who holds a Masters in Management degree from ESCP Europe. He started his first company while he was still studying at ESCP, and managed to scale it up by 400% in just 2 years.
Being a B-School Alumni, he recognized the need for a one-stop solution for B-School to get in touch with schools and get their application queries resolved. This prompted him to create MiM-Essay, a one-of-a-kind portal with cutting edge profile evaluation and school selection algorithms, along with several avenues to stay informed about the latest B-School Updates.