In the last few years, there has been a marked increase in the popularity of personal loans among borrowers. Nonetheless, when it comes to choosing between a personal loan and a top-up loan on an existing home loan as a financing option, the latter takes precedence in terms of benefits offered.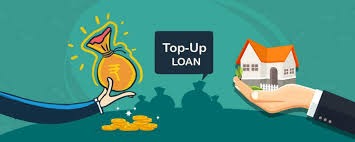 While both make for convenient options to avail emergency funds, there are several factors which favor home top-up loan over personal loans. Following is a look at why opting for a top-up on your existing home loan can be the more beneficial option to avail funds.
Why can top-up loans be the more convenient funding option?
Several factors contribute to making a top-up on a home loan a better option to meet emergency financial needs. These are as follows –
Allows you to avoid multiple applications
Availing a top-up over an existing loan amount can help borrowers avoid multiple loan applications. For a personal loan, an individual will have to make a separate loan application, whereas availing a top-up does not require borrowers to undertake another application process.
It thus helps avoid the multiple loan inquiries that arise due to frequent application and subsequently ensures that his/her credit score remains unaffected by this factor.
Since personal loans are unsecured advances, generally, the interest rate offered against them is higher than secured loans. On the other hand, with a top-up loan for home loan borrowers can enjoy a much lower rate of interest which can ease repayment liability to quite an extent.
It is one of the essential things that you need to know about top-up loans on home loans.
It does away with additional charges
When a borrower applies for a top up on his/her existing loan, the lender levies no additional charges for disbursing the amount. Individuals can avail the loan amount in exchange for a nominal fee. Whereas, in case of a personal loan, one would have to pay a processing fee alongside other one-time charges to avail the advance. Elimination of other charges is thus one of the most significant ways you can benefit from a top-up loan.
Borrowers stand the chance of availing a higher amount with a top-up on their home loan, rather than personal loans. Given that the top-up is secured against a home loan, borrowers can avail up to Rs.50 lakh under it, which can allow them to meet multiple financial requirements conveniently.
Nominal eligibility requirements
To avail a top-up, an individual must have availed the home loan balance transfer facility on their existing housing credits. Apart from this, lenders may choose to review the borrower's repayment history to deem them eligible to avail of the additional loan amount.
On the other hand, with a personal loan, one has to satisfy a plethora of conditions pertaining to his/her age, income, occupation, nationality, etc. to become eligible to avail the amount. In this regard, a top-up loan is certainly more accessible.
The application to avail a top-up loan for a home loan is processed and disbursed immediately. However, any other loan application might take a bit longer to process because financial institutions need to ascertain the borrower's identity and pursue other verification. Thus, you can fulfill your urgent financial needs with a top-up loan much more easily.
With such reasons and more, a top-up loan makes for a convenient option over a personal loan when it comes to availing instant finances. Nonetheless, individuals should ensure that they understand the terms associated with each other before choosing to avail one.