The wig-wearing world has been debating the merits of lace front wigs vs. full lace wigs for quite some time. Wigs are a popular choice these days, but many people are confused about the two types of wigs. They can't tell the difference between them, and they're not sure which one to buy: lace front or full lace? This blog will discuss the differences between lace front and full lace wigs. There are two types of wigs: lace front wigs and full lace wigs.
Lace Front Wig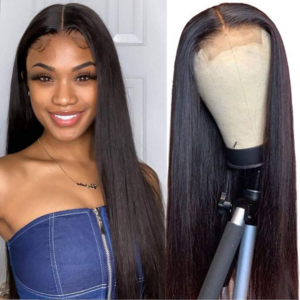 Human hair lace front wigs are one of the most popular wig styles among wig users, thanks to the perfect illusion of a natural hairline they provide. The name comes from the translucent lace on the front margins. These edges may need to be cut before the wig is applied; however, most lace front wigs come pre-cut to save you time. There are so many perks and nuances to consider before making the decision, choosing which of these wigs is ideal for you might be complicated. Not to worry, we've broken down each of these lace wig styles. In this post so that you can find out which one best fits your style and wig-wearing habits.
Full Lace Wigs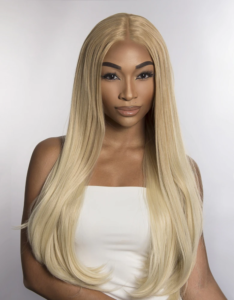 Full lace wigs have an entire lace base, and allows you to wear the wig in any style you like, which is why so many people choose full lace. In comparison to other wig bases, the lace makes the wig light on the head. However, because of these advantages, this type of wig is more expensive than others. This is expected given its high quality and the fact that the base is made of human hair.
Versatility Of Style
Full lace wigs can be fashioned in various ways, from high ponytails to braids. Allowing you to be creative as you want without revealing that you're wearing a wig. It's vital to keep in mind that full lace wigs are typically thinner than lace front wigs and lack natural volume. Lace fronts have many natural volumes, but because the cap is made of a different material, they can't be styled as much as complete lace fronts.
Application Process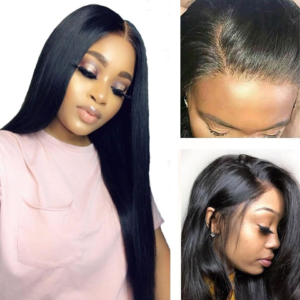 Lace front wigs are attached at the front corners of the head, and after you figure out your preferred way for securing wigs, they're rather simple to apply. Full lace wigs are very simple to put on, although, as previously stated. A wig cap is necessary to keep the wig secure and from irritating your scalp.
Maintenance And Durability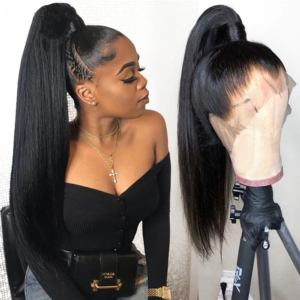 Both wig types can last 6-12 months with proper wig maintenance, and that depends on how often you wear them, store and care for them.
Natural Appearance
The natural hairline impression that human hair lace front wigs create at the front of the hair is one of the numerous advantages of these wigs. You can part your hair in the middle or on the sides with lace fronts, depending on your preferred style. However, with full lace wigs, you have more parting options and can easily get a realistic look because the appearance of natural hair is seen from all angles. This is also true with lace fronts; however, you must make sure that everything is covered in the back so that your wig is undetectable.
Knowing The Price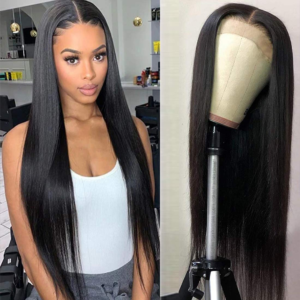 Although full lace wigs have several advantages, as they are frequently more expensive than lace front wigs. Full lace wigs take longer to create, they are more expensive than lace frontal wigs. The technician will need 3-5 days to complete the crocheting procedure for the full lace wigs. It is, nonetheless, the most versatile wig.
Breathability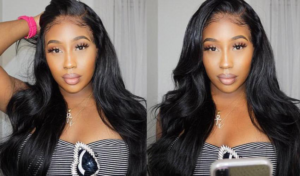 Since the entire foundation comprises lace, full lace wigs let more air enter your head. On the other hand, Lace front wigs may be a better alternative for you if you don't like wearing a wig cap. Although lace fronts are made of a different material from the body of the hat. they are considered pleasant, and a wig cap is not required for wear.
More Natural Look
The full lace wig is laced all over and can be worn in a high ponytail for a more natural look than the lace front wig.
Conclusion
So, full lace wigs or front lace, which is better? The choice is yours, and it all depends on your style, wig-wearing habits, and overall budget. Both types of wigs have numerous advantages; the only question is which one is best for you. Remember that feeling comfortable is the key to feeling confident, so keep that in mind before purchasing any wig. Gain the knowledge so that you can select the best wig for future purchases