Winter comes in mischievous layers and takes a tougher time to make it stylish and on the go. But if planned smartly, fractals can feel as sweet as we think fashion is. During this season, fabric plays a quintessential role in women wear and fashion. And thus we brought you the best 5 Kurti fabrics to enjoy during winter chills.
From versatile cotton to designer Kurti in jacquard style, every style plays a very important role to make the dress comfortable and cosy for you. You may know different types of sleeves and neck patterns to wrap yourself from cold but fabric is the ultimate shield that will protect you from the harsh environment.
Check out these fabrics with trendy winter special Kurti designs for women.
Velvet Kurtis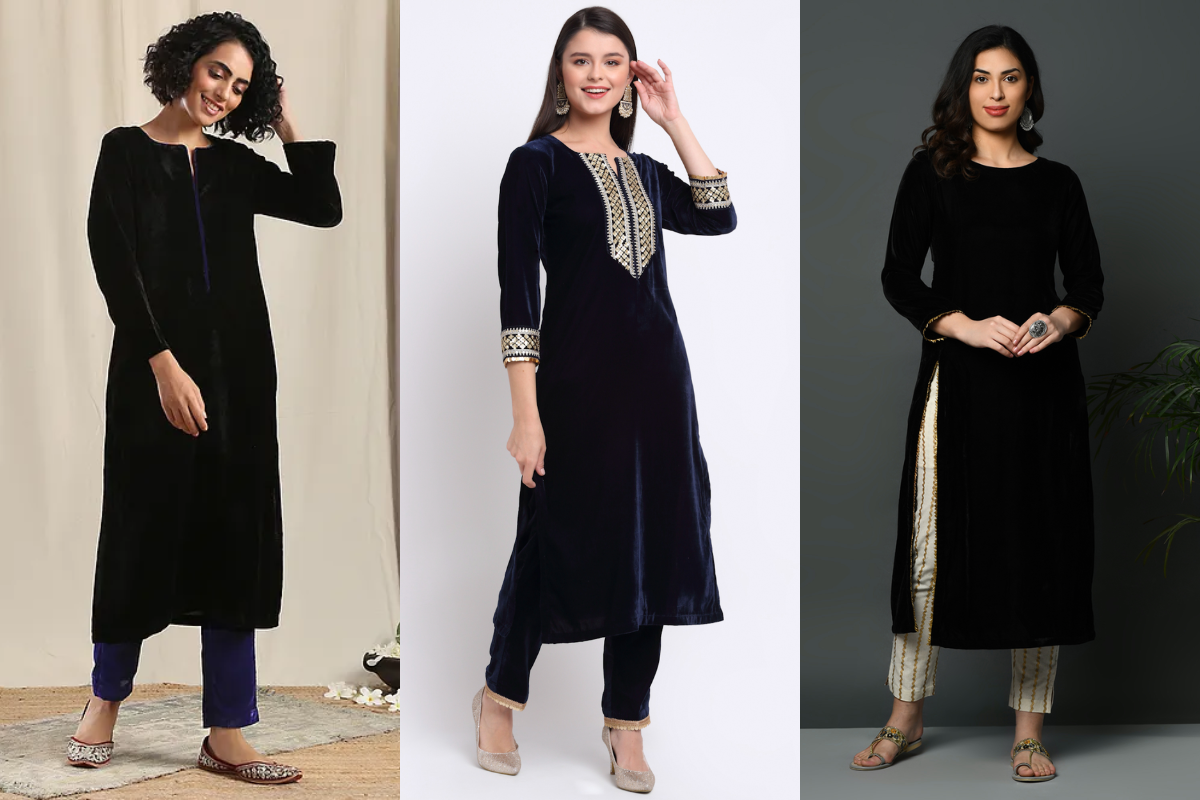 Velvet is the cosiest fabric during winters and fave of all ethnic lovers. These kurtis for women showcase deep shades and fewer work patterns as the fabric is generally thick and tough to make embroidered patterns. But some embroidered velvet suits are also available in the markets. You can wear them with stylish pants or jeans for a chic day look.
Pashmina Kurtis
Pashmina is made out of the fleece of Kashmir mountain goat and provides the warmest fabrics. Adore Pashmina crafted online Kurtis for your winter adventures and take a chill pill for the whole season. One can wear them with khaki pants and multi pleated always.
Cotton Kurtis
Cotton is the most versatile fabric and can be worn at any season and environment. Cotton Kurtis are women's best friend and eco friendly as well. You can explore a vast range of work patterns, colours, designs and styles in these types of Kurtis. Complement your ethnic wear with jeans or leggings and a simple bindi will enhance your appeal at an instant.
Khadi Kurtis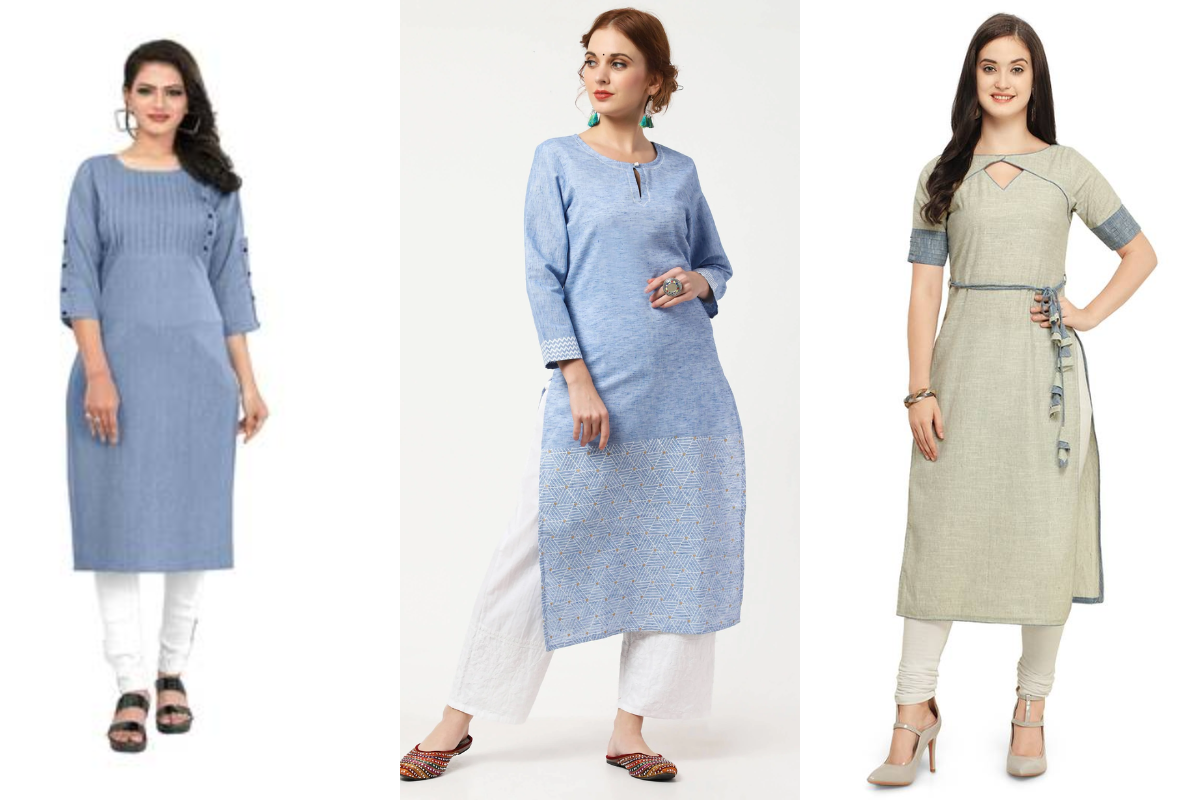 Khadi Kurtis are the eco-friendly numbers and are nowadays promoted by the government as well. It prevents any type of skin issues and keeps your body healthy and cosy throughout the season. Wear them with khadi palazzo pants and heeled gladiators.
Jute Kurtis
Jute fabric is the wild card in the fashion industry and women just love to adorn them ultra-stylish. Buy the best jute Kurtis from IndiaRush and flaunt premium embroidery designs and pastel hues of your designer Kurti. Wear them with pretty leggings and straight khaki pants. Finish off your beauty with danglers and chokers.