Businesses around the world have used fascinating new technology to unravel new opportunities, gain a competitive edge, and become leaders within their respective industries. This is why, after big data, blockchain, and the Internet of Things, Artificial Intelligence is finally showing its limitless potential to change how we do business. AI at the moment is still in its infancy.
However, it can even offer you terrific use cases, including cognitive insight, engagements, and automated robotic processes. But that too merely is just scratching the surface of its actual potential.
According to a recent study by Oberlo, the number of businesses adopting AI grew by 270% in 2019. By 2027, the global intelligent-market is expected to reach $267 billion. Furthermore, nine out of ten leading businesses already have ongoing investments in developing and deploying artificial intelligence.
Moreover, 62% of customers are willing to submit data to Artificial Intelligence to derive better user experiences with familiar businesses. By 2021 nearly 15% of all customer service will be powered by Artificial Intelligence.
In light of this information, let's take a quick look at some of the ways AI can result in business development.
· Artificial Intelligence -Based Hiring System (Employee Mapping)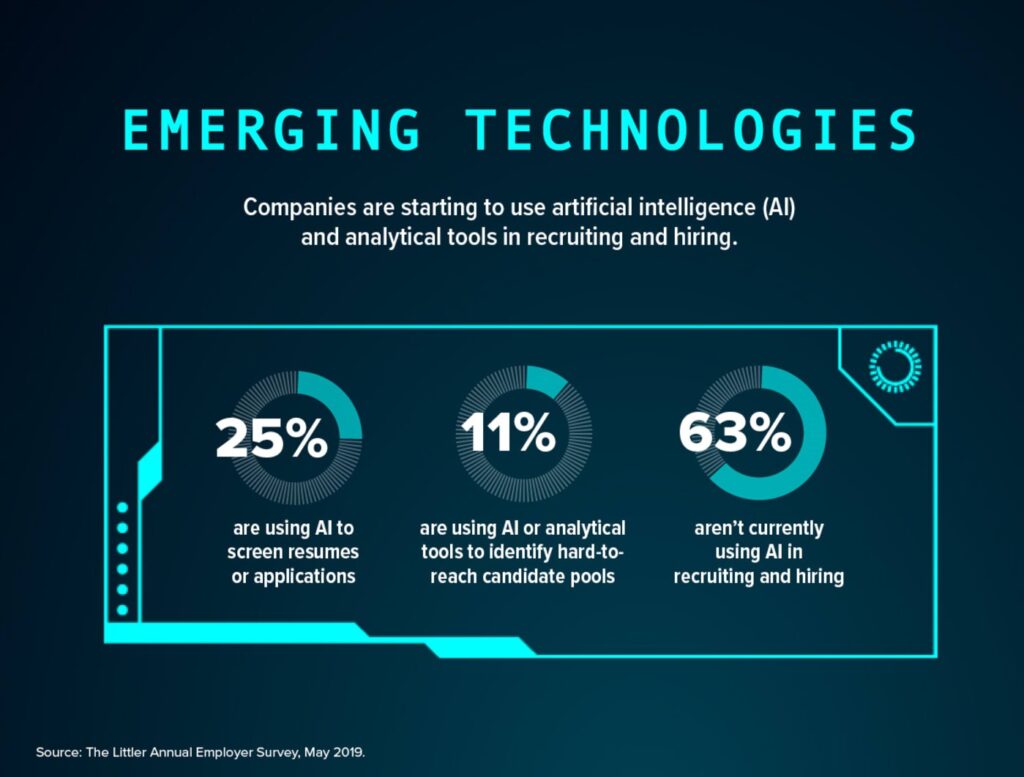 Businesses around the world are gradually opening towards the realization and the potential for using Artificial Intelligence during the recruitment process. However, complete control of the hiring process would seem a bit unfair due to AI's ruthless ability to point out shortcomings and stone-cold deductions. Nevertheless, there are tools available that can assist you in making the right selection regarding prospects. Some of the best AI hiring tools include:
AllyO – utilizes AI in an HR-based chatbot suite to provide solutions for recruiting teams, sourcing, screening, and scheduling candidates.
Fetcher – boost sourcing efforts and make recruiters spend 40% less time on new leads with an AI-powered platform that amplifies results.
Hiretual – helps the talent sourcing team with Artificial Intelligence find and engage the right applicants for your job postings by integrating data across the web.
· Customer Service
Incorporating Artificial Intelligence for improving customer service seems like natural selection. After all, with its ability to crunch huge chunks of information in no time, it can provide terrific insights into customer behavior and interactions with a venture.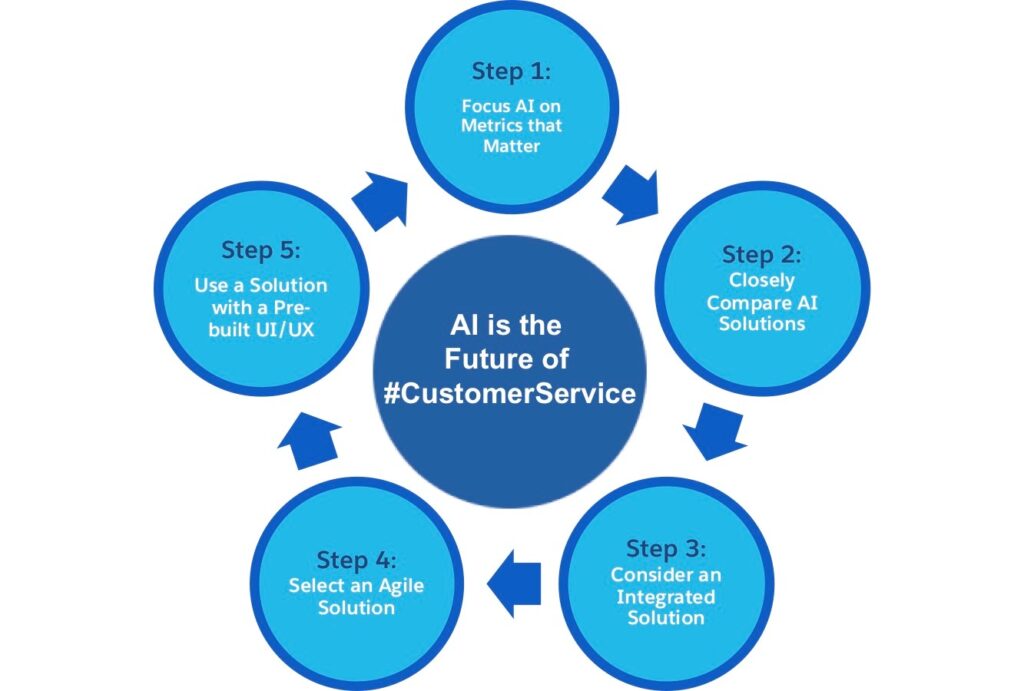 One highly viable process is to take advantage of AI to automate and improve customer relations by integrating it with a company's proprietor CRM (customer relationships management) software. Here are some tools that utilize Artificial Intelligence at their core to provide businesses with the ability to outshine others when it comes to customer services and support:
Amazon Web Services – the outcome of heavy investments made by Amazon to deploy ML (machine learning) and AI to offer access to companies needed to make their customer services smarter.
IBM Watson – developed by IBM, deploys an IVR (interactive voice response) system and NLP (natural language processing) technology to improve the way companies interact with their customers.
Verint Next IT – offers conversational Artificial Intelligence software to help companies and brands to create custom-made chatbots and upgrade the customer experience framework.
· Decision Making
It is important to note here that at the current level of Artificial Intelligence development and human supervision can augment human decision making for adaptive systems. While AI can adapt to different situations and act without assistance, human supervision allows AI platforms to continuously learn about human operators and the environment. Some popular decision-making tools that utilize AI at their core include:
ArcGIS – web-based and on-premise analysis and mapping solution that assists businesses with data management, geocoding predictive modeling, and scheduling.
Infervision – used by the healthcare institutions utilizing AI and deep learning to diagnose cancer and assist medical professionals in making correct deductions.
Underwrite.ai – applies Artificial Intelligence derived from genomics and particle physics to deliver lenders with dynamic and nonlinear credit risk models.
· Forecasting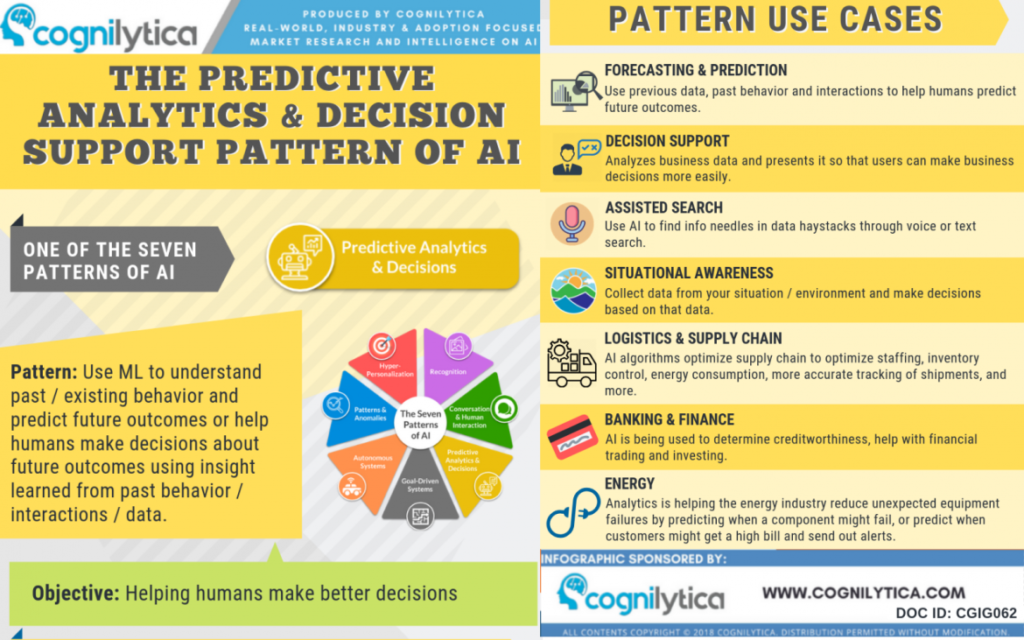 Popular Artificial Intelligence tools that help you in forecasting and projections include:
Blueconic – by applying machine learning to a unified profile database, you can continually build and train models that can project outputs on which you can act immediately.
Crayon – a market competitive intelligence tool that offers a 360-degree view of your competitors.
Forecast – unites your financials, projects, and resources into one AI-native platform that offers actionable insights and guidance for individuals, teams, and companies.
· Marketing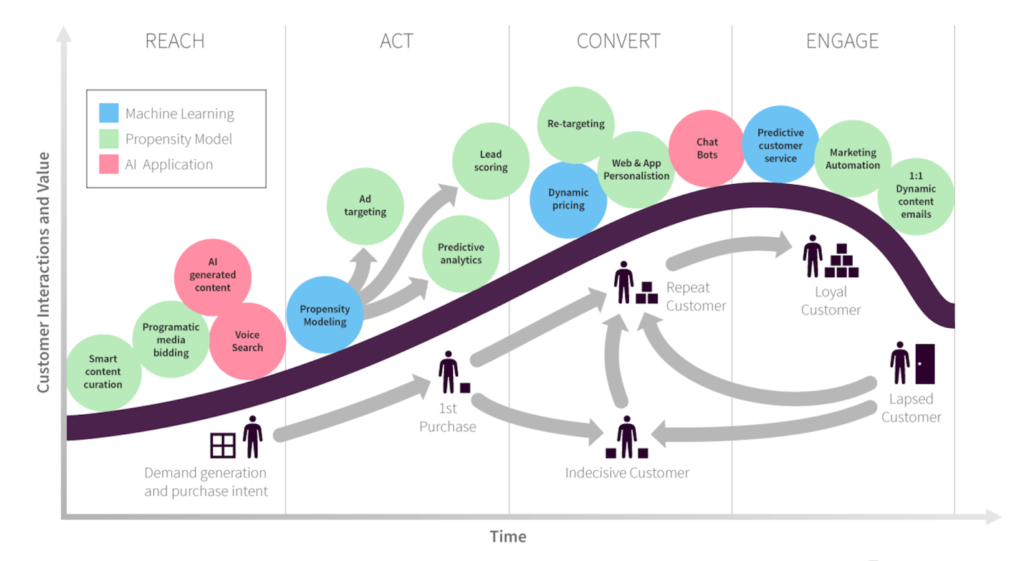 When it comes to marketing AI can be stupendous at offering marketers profound solutions to augment their approach and broadcast their efforts in a more directed manner with surgical precision. This can include content curation, content generation, personalized messaging, and email marketing campaigns, to name a few. Students who opt for coursework writing service also come across AI-empowered writing tools for creating articles. Here are some tools that can help you achieve the next horizon for your marketing efforts and invested time:
Persado – a marketing language tool that uses Artificial Intelligence as well as machine learning to produce marketing messages to produce maximum brand performance.
Phrasee – an enterprise-level AI copyrighting tool for generating maximum ROI from your digital marketing campaigns, including emails and social media posts.
MarketMuse – an AI-empowered content planner and optimization tool that can help you build content strategies and accelerate content creation.
· Inventory Management

Notable inventory management software that use Artificial Intelligence include:
C3.ai – offers inventory optimization with real-time and global visibility across all inventories and maximize OTIF performance.
Matellio – an AI-based inventory management software that can track inventory, reduce cost, and also help in automating processes.
Unleashed – a New Zealand-based SAAP (software as a service) company that provides cloud-based inventory management support with business intelligence.
· Protection from Cybercrime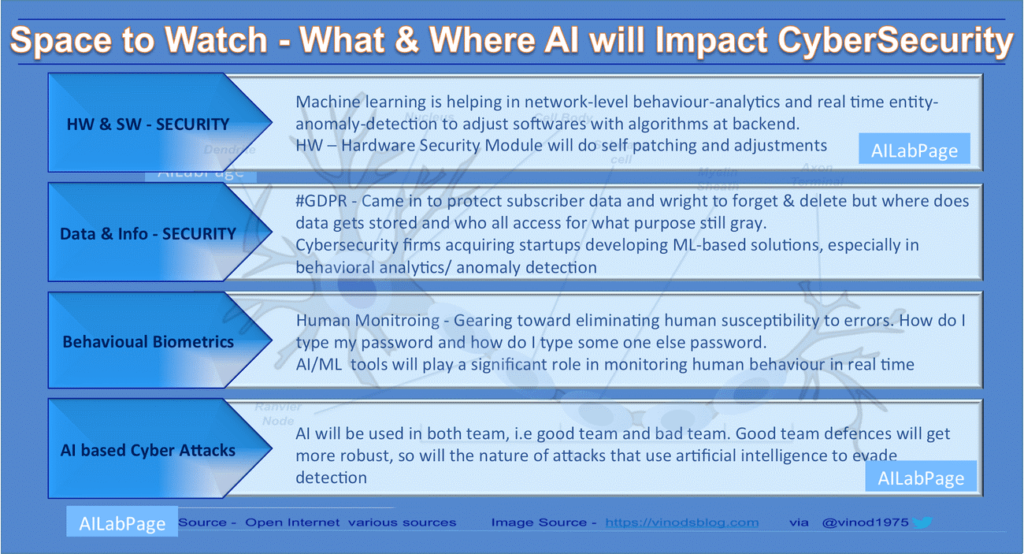 Most popular tools offering cybersecurity backed by the power of AI include:
Blue Hexagon – fast and accurate network detection with the help of real-time deep learning.
CrowdStrike – an American cybersecurity company that offers endpoint security and threat intelligence.
Darktrace – AI Company that specializes in cyber defense.
Conclusion
Though not a new concept, Artificial Intelligence has recently seen its sharp increase in popularity by businesses and ventures across industries. Today more people are interacting with AI-based applications, virtual assistants, chatbots, and programs. Both Machine Learning and Deep Learning are able to facilitate establishments to derive valuable insights by feeding AI-based systems with incredible amounts of data.
In the near future, Artificial Intelligence is expected to grow even more competent and able to handle complex and sophisticated tasks as well as manage business operations. In a nutshell, AI is allowing corporations to find the right information for the right user at the right time.